PA-32-300 Panel Update
Took 2 months, but I'm finally back in the air. Our '76 Cherokee Six 300 was a mashup of original gear and 44 years of outdated updates. Exterior and interior are in great shape (14 year old Airtex interior).
I wanted a modern panel for light-medium IFR. A full glass panel didn't make financial sense (and after flying the DC-8, I still enjoy steam gauges).
We removed the Sandel EHSI, EDM700, King 155, STEC altitude preselect, Shadin fuel flow, VSI, both horizons.
We struggled over buying an Avidyne IFD540 or overhaul the GNS 530W. Ended up staying with the 530; it came back from Garmin like new.
Added an Aspen 1000 Pro Max, Garmin 255 Nav/Comm, EDM-830, RCAllen Standby Horizon, Super Clock, JPI audio panel, intercom jacks for all the seats, Stratus USB power outlet on panel and in the back for the kids.
One of my favorite things is a jack on the panel where I can plug in my Sporty's PJ2 handheld antenna. Connects to the #2 antenna on the belly.
Now, if I can just remember how to land this thing!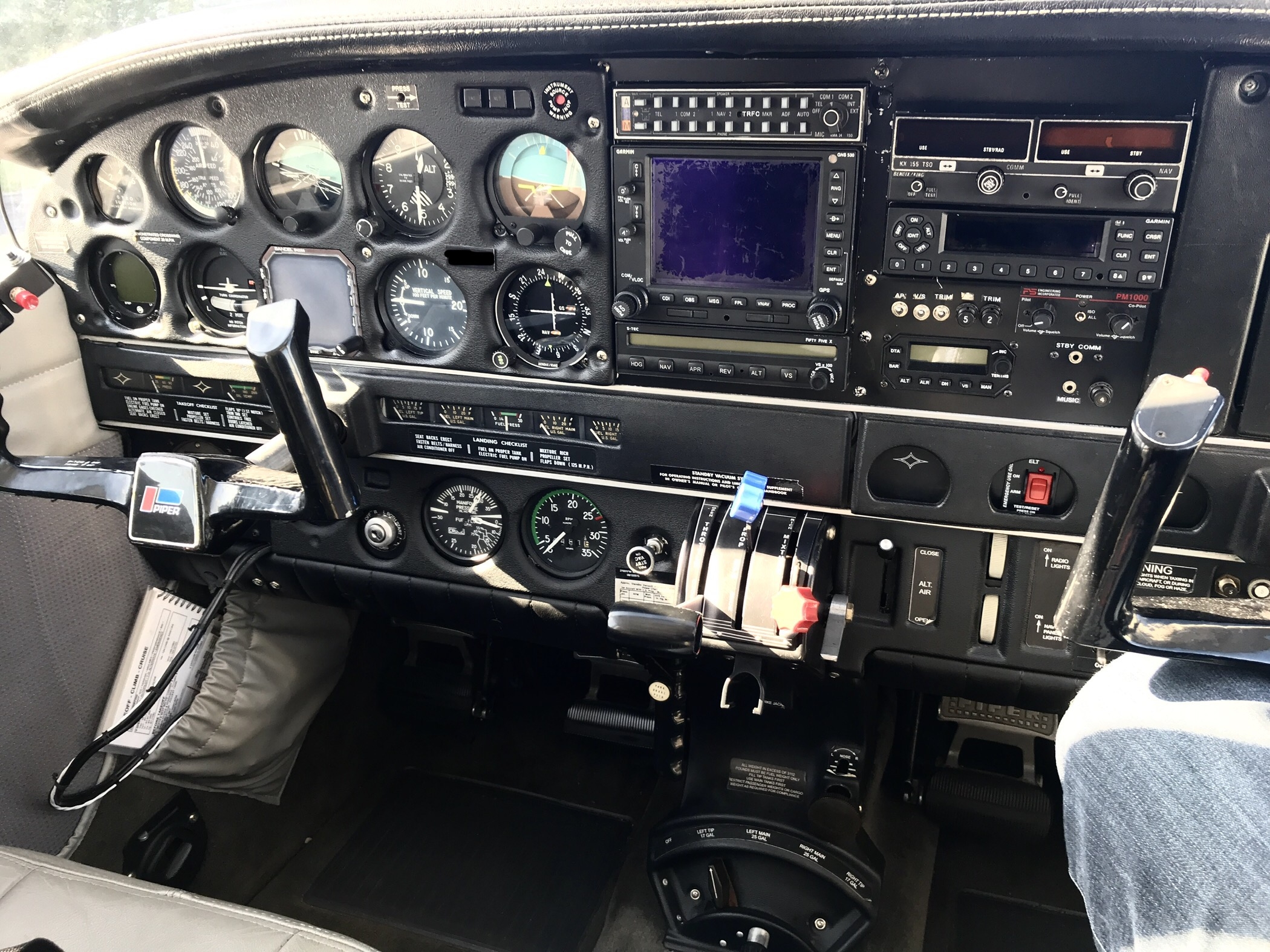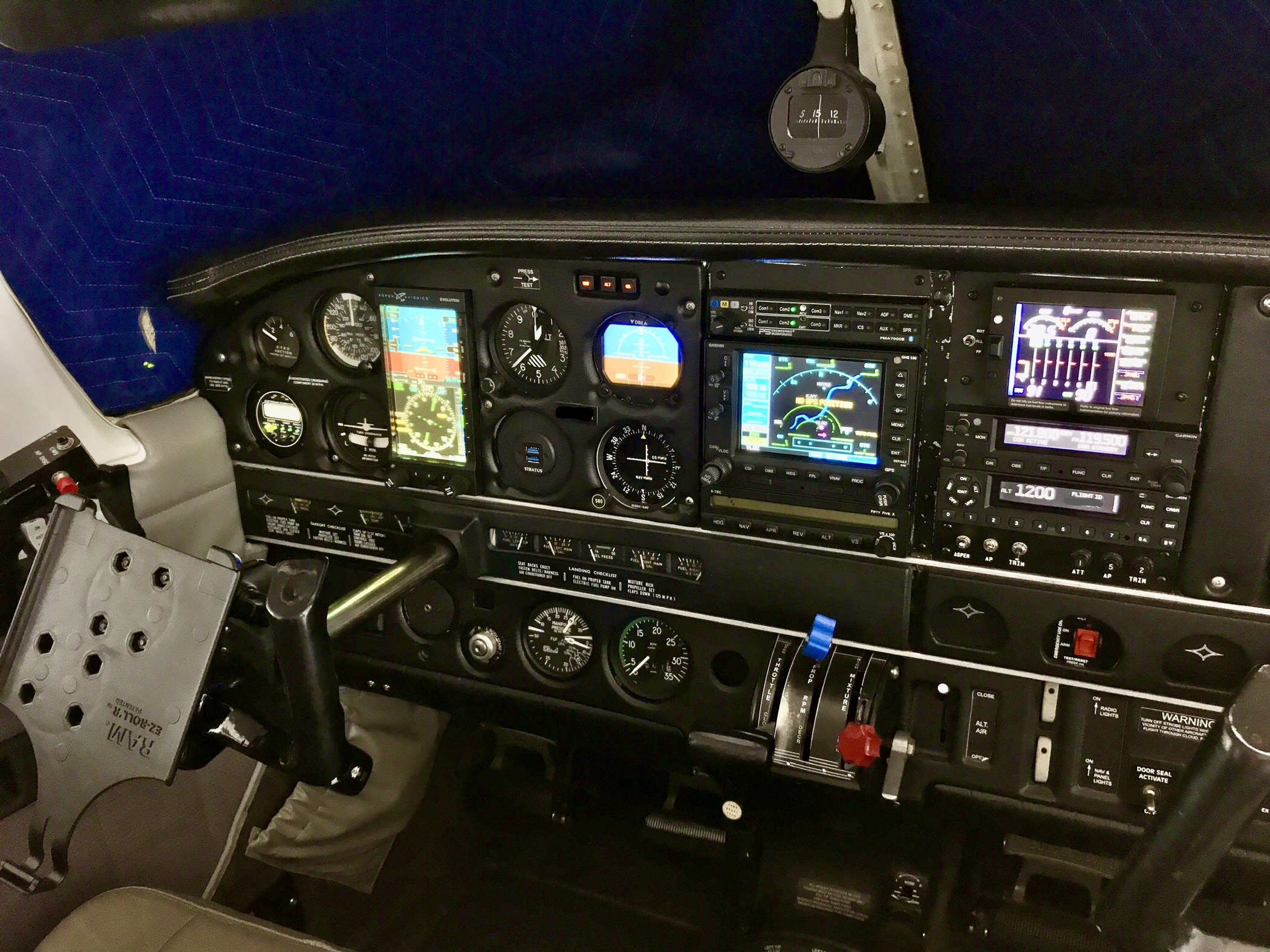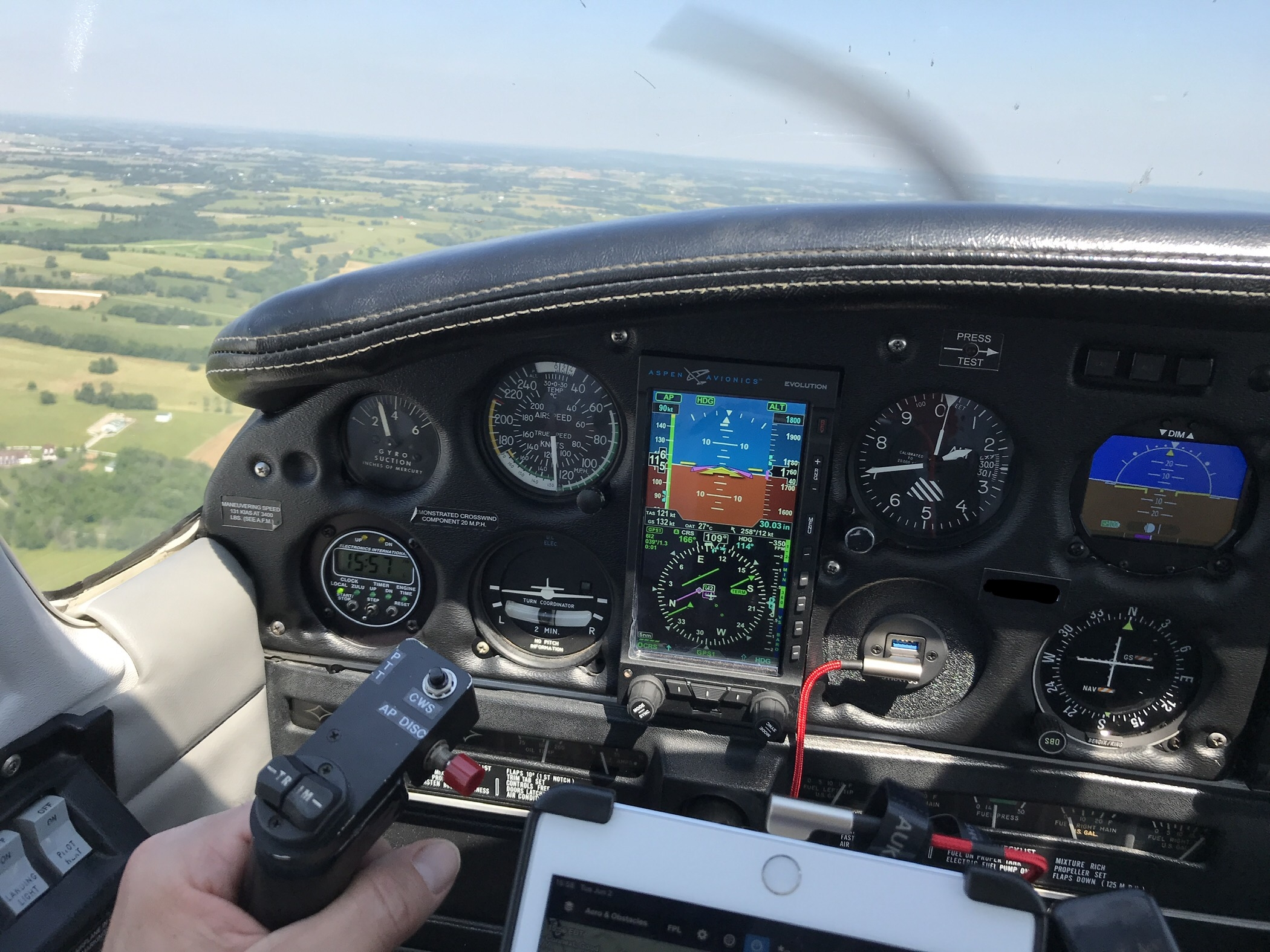 Ken Hoke
1976 PA-32-300 Cherokee Six
KLOU