Joel Turpin - Tips and Tales - November - RNAV/GPS Approach to Runway 5
From the November issue of Pipers Magazine
NOW FOR A LITTLE UNSUPERVISED SOLO
You are flying into the Pocono Mountains Municipal Airport in Day IFR conditions and planning a straight-in RNAV/GPS approach to Runway 5. While flying level at 5,000 feet and going direct to WIBUM, you receive the following IFR approach clearance:
"Bug Smasher 524 Hotel Sierra, cross WIBUM at or above 4,000 feet, cleared for the RNAV GPS Runway 5 approach."
Assuming you will be flying the LPV approach, how will you fly the vertical profile? What is the fix at YONUP, and how will it impact your profile?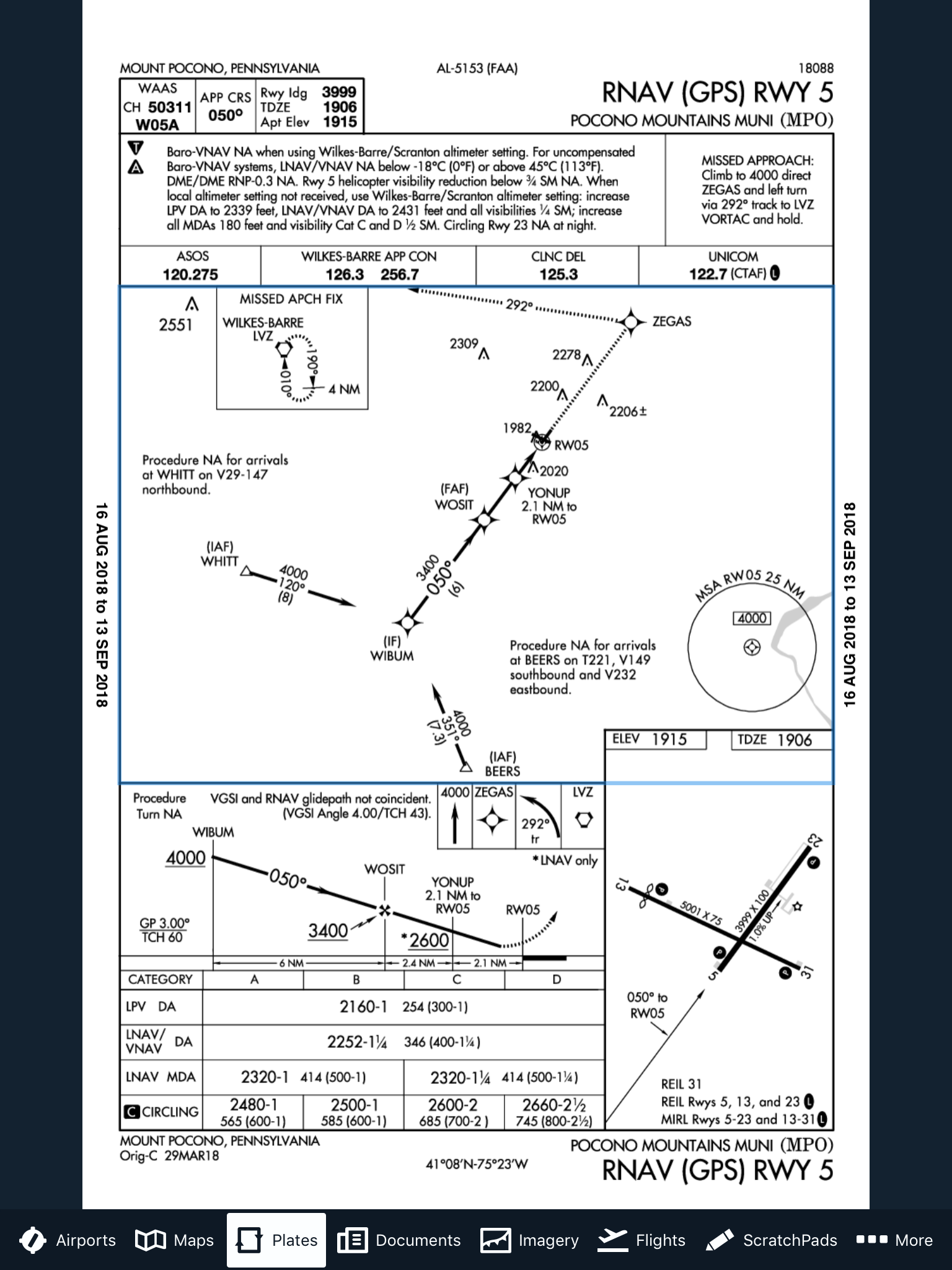 ---
Digital Product Manager
Piper Owner Society