By Stephanie Finnegan
Many children have dreams of flying. For some, they imagine themselves like Superman or Iron­man, taking to the skies in a cape or a suit and searching for adventure. Others envision hopping aboard a rocket ship and setting course for a new galaxy. But then there are the kids who are more realistic — down to earth, ironically — with their flying ambitions. They don't want to be superheroes, but rather skilled pilots, successfully navigating the skies in planes of all sizes. Larry W. Hicks, of Temple, Texas, was one of these inspired young boys. He caught the aviation bug early, and it was a fondness that flourished over time.
Today, Larry and his wife, Georgia, are the proud owners of a Piper Arrow. The couple spruced up their plane so it leapt from being a reliable, dependable, unassuming aircraft — think of it as a solidly built Volvo — to a custom-designed, eye-popping, and very personalized Corvette. "There is not another PA-28R-200 like N5250T. She is beautiful and stands out in a crowd. I get many compliments on her. I designed the paint scheme, which was beautifully executed by Jared Anderson at Deer Horn Aviation in Midland, Texas. It can no longer be said that N5250T is not sexy. She is essentially a brand-new 1972 Piper Arrow."
Larry and Georgia took a plane that was known for its economy and efficiency and translated it into something that sizzles with a little extra oomph. The couple wanted to invest their time, cash, and energy into turning the Piper Arrow into a dream machine. "We wanted to make her an airplane that we could be proud of wherever we fly. We were happy with the way she flew, but she had a sad 1972 paint job and old fabric seats. We wanted to bring her into the 21st century aesthetically." With its undeniable sleek, sophisticated allure, Larry and Georgia's N5250T is their dream come true.
Flights of Fancy
As a young child, Larry Hicks had his head filled with the wonders of flying. Unlike many other children who would watch aerial dogfights on the big movie screen or crane their necks to follow planes at aviation shows, young Larry got to be flown in a plane by a real-live war hero.
"My mother's cousin, Randall Galloway, was a fighter pilot in the Air Force who flew sorties in Korea and Vietnam, and ul­timately, he earned the rank of colonel. My first flight in a GA aircraft was at age 7 with Randall in Oxnard, California. It was a thrill," he recalled.
Additionally, Larry's paternal uncle was a GA pilot as well, and Larry's brother, Rob, followed in this piloting legacy too. "Rob began flying in college and I would fly with him. He was my biggest influence in developing my interest in flying. He be­came a career Air Force officer as a flight test engineer. He is a CFII flight instructor and has taught me much of what I know. He has fueled my interest in flying."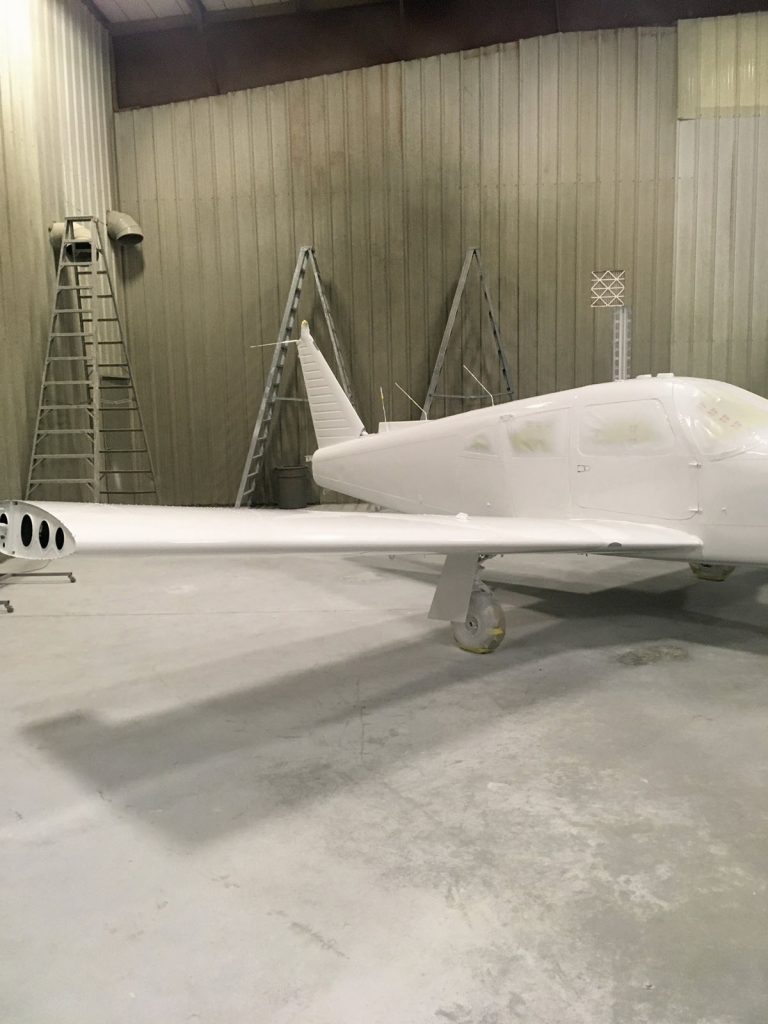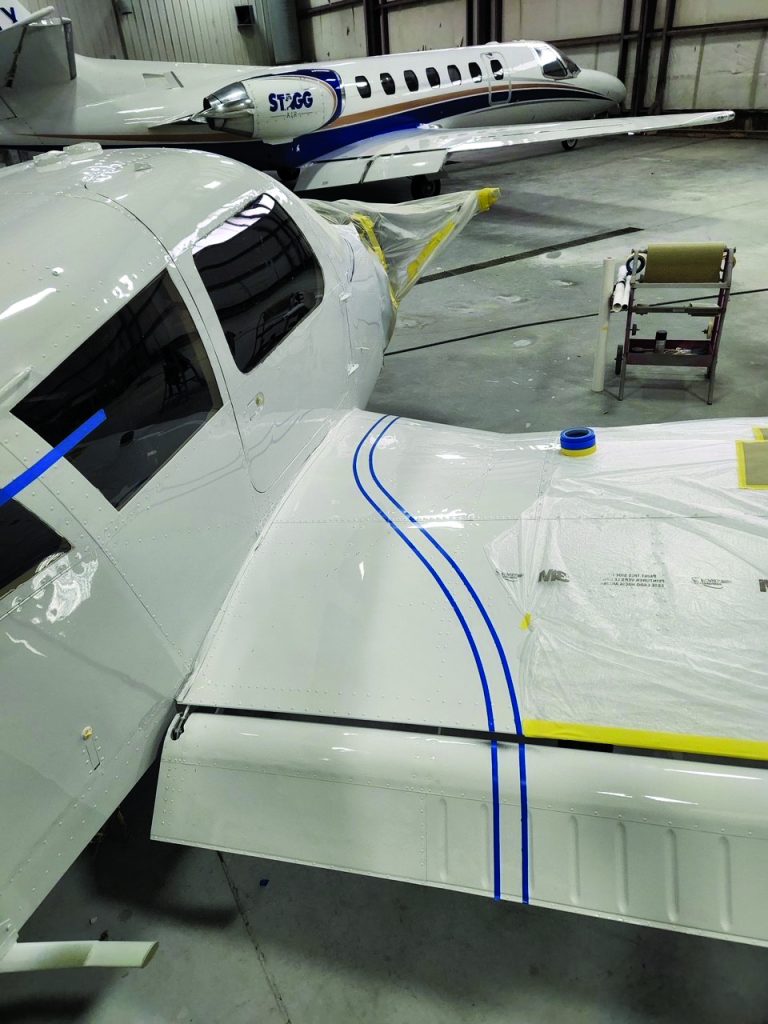 A Legal Eagle
While many lawyers soar in a courtroom with their elo­quent rhetoric and persuasive arguments, Larry literally flew from his law office to wherever his court cases took him. He earned his private pilot license in August 1988 and his in­strument rating in June 1989. "I rented airplanes for a few years and bought my first airplane in April 1994 — a brand-new Mooney TLS (M20M). I practiced law in Texas and New Mexico, and I flew often in those states in N40LH."
For Larry, the Mooney TLS was a pragmatic purchase. It allowed him to cover a great deal of space in a swift and safe manner: "I have flown to Lubbock from El Paso, which is 365 miles, for a 10 a.m. hearing and been back at my desk by 1 p.m. That kind of mobility was very helpful. I have always liked being able to move about easily and efficiently."
During the years Larry practiced law, the Mooney was pri­marily used for business. He viewed it as a means to an end. "Flying allowed me easy access to the wide-open spaces of West Texas and New Mexico, which otherwise was only ac­cessible via long car trips. It was a wonderful tool, but I was so busy that I was unable to use the airplane much for fun," Larry shared. "It was an expensive airplane to operate, and I have five children. So I flew it mostly for work, but all of my children did take trips with me in N40LH."
Fourteen years after buying the Mooney, Larry bid it fare­well. "As my practice progressed, I was traveling a lot, but mostly out of the range of the Mooney. So I sold it in 2008, even though it broke my heart to do so."
Birds of a Feather Flock Together
After selling N40LH, Larry still pined for the freedom that plane ownership provided. His law practice required him to travel a great deal, and he often felt a twinge in his heart every time he arrived and exited an airport terminal. "Each time I went to an airport, which was often, I would long to fly again."
In 2018, it had been a decade since he had piloted a plane, and Larry was beginning to contemplate retiring from his career. He was at a crossroad in his life. "One of my best friends, Fred Harlass, had also stopped flying some years ear­lier and was also wishing to fly again. Fred had just retired from a very busy medical career. Fred asked me, 'Why don't we find an inexpensive airplane that is fun to fly, but not expensive to operate? It doesn't have to be fast or sexy, but fun and cheap to fly.' That sounded like a great idea, so Fred started looking around."
Eventually, Fred located N5250T, a Piper PA-28R-200, in Seattle. The plane's upside was that it was mechanically very sound. Its downside? "It was a 1972 Arrow. It was not sexy, for sure! However, Fred and I purchased N5250T in May 2019."
Here are the Piper Arrow N5250T Renovations:
Some engine upgrades
Upgraded nav/comm and GPS with Garmin equipment
New Hartzell Scimitar prop
Seats upholstered in leather
Door panels replaced with sound muffling insulation
New headliner installed
Custom pain job using Larry's design
Thanks to the Following People
Jared Anderson and Deer Horn Aviation for the extraordinary paint job they did on N5250T. They transformed her appearance.
Randall Charles at AV8R Aircraft Service for all the maintenance of N5250T while I lived in El Paso. He did an excellent job. He is very thorough, reliable, and fair. I'm going to miss Randall.
Piloting the Arrow became a weekly pastime for them, and in 2022 Larry bought out Fred's half of the plane. "Fred had purchased another airplane, so he was happy to sell me his half of the Arrow." Today, N5250T is technically owned by MedLaw Aviation, LLC, which is a limited liability corpo­ration owned 50/50 by Larry and his wife of fifteen years, Georgia.
The Arrow's Makeover Takes Off
Larry is the first person to admit that his 1972 Piper Arrow was not a glamour girl. He and Fred appreciated its durability and reliability, but when he and wife Georgia became the plane's owners, they decided to unleash their creative drive full throttle.
"I was never excited about the aesthetic condition of the air­plane, but Fred and I did not want to invest a bunch in the air­plane that we couldn't recover if we sold it. But, after Georgia and I became the sole owners, we wanted to dress her up! I am very pleased we did so. She flies the same, but she sure looks better. We get many compliments on her wherever we go," Larry stated.
Larry's wife and the Arrow's co-owner, Georgia, is not a pilot, but she is very interested in flying. Her enthusiasm and sup­port inspired Larry to design and commission nose art for their plane. "I wanted the 'Georgie Girl' nose art added to the fuse­lage. I did not draw the art, but I gave the artist the idea that I wanted added." Larry and Georgia are quite comfortable in their reimagined and refurbished Arrow.
"She does not look like a 1972 Arrow in the way she is ap­pointed and painted, so she was renovated to that extent. But we didn't really do anything to change the airplane mechanically — we just added a new prop, some new avionics, and did some overhaul to the engine, some lights and cabling, etc. She was restored to that extent."
| | |
| --- | --- |
| Engine | Lycoming IO-360-CIC |
| Horsepower | 200 |
| Top Speed | 175 mph (152 kts) |
| Cruise Speed | 165 mph (143 kts) |
| Economy Speed | 150 mph (130 kts) |
| Fuel Capacity | 48 gal (100LL) |
| Range | 780 nm (@ cruise) |
| | 900 nm (@ economy) |
| Gross Weight | 2,650 lbs |
| Empty Weight | 1,499 lbs |
| Ave. Useful Load | 1,151 lbs |
| Takeoff Ground Roll | 770 feet |
| Takeoff Over 50 ft Obstacle | 1,600 feet |
| Landing Ground Roll | 786 feet |
| Landing Over 50 ft Obstacle | 1,380 feet |
| Rate of Climb | 900 fpm |
| Ceiling | 15,000 feet |
| Doors | 1 passenger, 1 cargo |
| Seats | 4 standard, o optional |
| Dimmensions (all approx.) | |
| Fuselage Length | 24feet, 7 3/8 inches |
| Fuselage Height | 8 feet |
| Total Wingspan | 32 feet, 2 1/2 inches |
1972 PA-28-200 Arrow
All vintage planes are different. Do not use these to plan a flight. Source: Standard Catalog of Piper Single Engine Aircraft (Piper Owner Society).
Up, Up, and Away with the Family
While Larry's first plane, the Mooney, was primarily used for business, the Arrow is devoted to leisure and fun. Now retired, the former attorney has an itinerary slated for social visits, pos­sible philanthropic missions, and impromptu adventures.
"We have traveled many times to Colorado and parts of Texas and New Mexico in N5250T! I have five children and 29 grand­children (number 30 is on the way)! Georgia has two children and five grandchildren. Not all our children and grandchildren have flown with me, but several have. All of my kids have flown multiple times with me over the years. None of our children or grandchildren are pilots … yet. One of my grandsons, Michael Wood, wants to be a pilot and has signed up for ground school. Michael is going to AirVenture with me in Oshkosh, Wisconsin, this summer."
With time on his hands, and family devotion in his heart, Larry is looking forward to piloting Georgia and himself to familial desti­nations: "Now that I am retired and have time to visit our children and grandchildren, it will be fun to have the flexibility to fly our­selves. We have several family members within less than an hour's flight from Temple!"
Adjusting to Temple, Texas, was an adventure of a different sort. Georgia and Larry moved there in January 2023, after years spent in El Paso. "We were both born and raised in El Paso, and I had lived there all but 11 years of my life, so Temple has been a big change. But, so far, we really like it. I have made some good friends here, both in and out of the GA community. The friends I have made here are very supportive. One of my best friends here, Phil Davis, has built multiple airplanes and he is very interested in tricking out his aircraft. He has two airplanes now, and they are both very well appointed and beautifully painted. I have become a member of a local EAA chapter, so I have become involved with some hands-on pilots."
His newly found free time allows Larry to branch out in many directions. Beyond the scope of avia­tion, he has carved out time to help his friend Phil with his RV project, and Larry has decided that his next undertaking will be building a mahogany boat. He admits he is "content airplane-wise," so why not try to conquer the seas?
Another change of course is that Larry can now search out or respond to charitable endeavors in need of a plane. "When I was working, I had no time to do those things. But now that I am retired, I will be more available for those kinds of missions."
Why Larry Believes the Piper Arrow Flies Above the Rest
When Larry first considered buying the Piper Arrow, it was the price tag that caught his attention. It was reasonably priced, and he also had wanted a retractable gear aircraft. Since owning the Ar­row, the plane has risen in his estimation: "I am very impressed with how easy it is to fly. It is very docile and forgiving, easy to take off and land. It is quite economical to fly. I am now a big fan of the Piper Arrow."
For Larry, the Piper Arrow positively "sells herself." He credits that to the plane's safety record, its ease of piloting, and its cost. "If a buyer is interested in a reliable, economical airplane that is easy and fun to fly, they should consider a Piper Arrow. It is not fast, and it does not haul a huge payload. But for someone who likes to fly, wants a solid IFR platform, and does not want to spend half of their income to own and operate the aircraft, the Piper Arrow is an excellent choice."
Candid and objective, Larry acknowledges that the PA-28R-200 is a fine aircraft — great, in fact — but it does have certain concerns for potential, future owners. "Because of its age, one must be aware of the avionics. Upgrading the avionics to something more current is certainly a good idea, just for ease of flying and navigating. But as far as flying characteristics, it is probably the easiest airplane to fly I have ever flown. It does not need vortex generators or speed mods. It has docile landing characteristics, and it just is not going to fly really fast. If someone wants to go fast, this is not the airplane for them. However, the RG version will travel at airspeeds of about 135 knots, which is not bad."
Cheering Larry On
Larry knows that not every person has the means or the reason for buying an airplane. He counts himself very fortunate to have a support group of family and friends who understood his desire to own and then renovate an aircraft.
"My entire family has been supportive of my flying habit. My parents were always very proud that their sons were pilots. My children always enjoyed flying with me. And my wife of 15 years, Georgia, was supportive of my purchase of the plane, its upgrades, and she loves to fly in it. My brother Rob, of course, has always been my biggest supporter. He is the best CFII I have ever flown with. He is an excellent, patient, and thorough teacher, and he is passionate about flying. We fly together whenever we can."
Thinking back to how his relationship with the Piper Arrow be­gan, Larry gives a grateful nod and hearty backslap to the friend who scouted and found it: "I can say that my good friend Dr. Fred­erick E. Harlass was the best partner in an airplane. I really miss him and our weekly flights in N5250T." Larry Hicks respects and admires the man who did the legwork of finding the Piper Arrow and the N5250T, even in its new and improved condition, remains a testament to the bonds that plane ownership can build.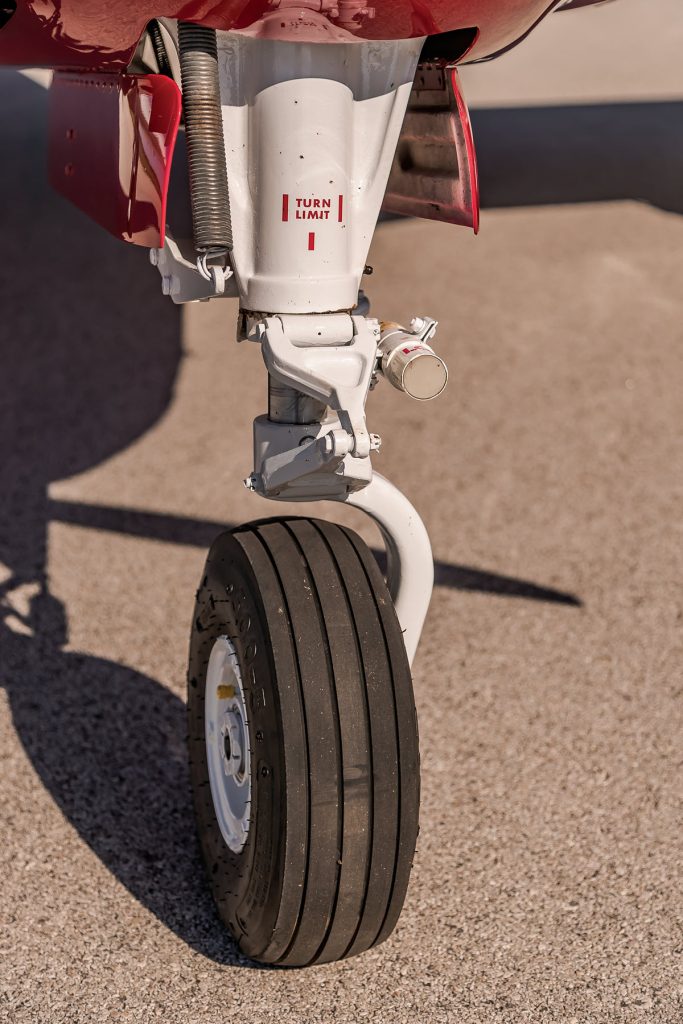 RESOURCES
Painting
Jared Anderson
Deer Horn Aviation
2506 Pliska Drive
Midland, TX 79706
deerhornaviation.com
(432) 563-1666

Maintenance
Randall Charles
AV8R Aircraft Service
6805 Boeing Drive
Suite B
El Paso, TX 79925
randall@av8rc.com
(915) 434-4293
Pursuing One's Dream
Many pilots ponder whether or not to take the leap of faith and purchase a plane. Larry Hicks had been there, too, and he makes a persuasive argument about ownership versus leasing: "Renting aircraft is a crapshoot. You never know what you are getting, and it is usually expensive to rent an airplane you are confident is in good shape. It is possible to get into a good, reliable aircraft, like a Piper arrow, for a reasonable price. And they are economical to operate. And best of all, you can go whenever (weather permitting) and wherever you want to go if you own your airplane."
Furthermore, if the plane is an older model, if you have ingenuity and commitment, you can transform it, little by little, into the aircraft of your dreams. Larry did just that with his refurbishment of his Piper Arrow. "I had ordered a Van's RV10 kit, but with the delays caused by COVID, I eventually canceled the order and decided to upgrade N5250T instead. I was not involved in the hands-on renovation. But I was very much involved in the decisions about the kinds and quality of the renovations, and, as I mentioned, I designed the paint job."
Select a photo to open a pop-up slideshow