This "rebuilding a Piper engine" article is from Greg Piehl, who lives in St. Petersburg, Florida, with his wife Debbie, spent three years restoring and upgrading their 1959 Piper Comanche 250. After 34 years, the first flight of N6494P took place at Zephyrhills Airport, three days before leaving on a trip to Oshkosh, Wisconsin, just in time for AirVenture in July and August 2021. This is part five of seven parts.
Like the first two installments of this series, we're making this article free to all website visitors.
Parts 1 and 2 of this Piper Comanche restoration series are also free to read. Click here.
Subscribe today to read the entire series, which chronicles:
How to Disassemble and Transport a Legacy Piper
How and Why to Strip Your Plane Yourself Before it Gets Repainted
Restoring the Interior of a Legacy Piper: How You Can Save Money
Comanche Panel Upgrades
Comanche Engine and Mounts: What Happens During an Upgrade
Comanche Reassembly: What a Legacy Piper Looks Like When It's Taken Apart
1959 Comanche Fully Restored
What You Will Learn in This Article: Rebuilding a Piper Engine in a Comanche
Can you repaint a Piper engine?
What kind of paint do you use to repaint a Piper engine?
How do you test an engine after a rebuild without mounting it back onto the plane?
How can you improve the oil-change interval from 25 hours to 50 hours on a legacy Piper?
Our journey has reached the engine of Greg Piehl's Comanche. There were a few companies involved in this stage. Some of the engine parts were sent around the country, reconditioned, and sent back to Florida, where Piehl worked on it.
"I was authorized to do anything I wanted to this airplane, under the inspection and authorization of my A&P/IA, Neil Humphreys," Piehl said. "So I sent the crankcase off to DivCo in Oklahoma City (www.divcoinc.com), the crankshaft to Rick Romans Inc. (Tulsa, Oklahoma), and I'm fortunate enough that at my home airport, we have one of the finest engine facilities in the country — Zephyr Aircraft Engines (Zephyrhills, Florida, www.zephyrengines.com)."
LJ Warren, owner of Zephyr Aircraft Engines, is a friend of Piehl's. Piehl said, "he gave me a lot of advice like where to find parts, and I subbed a lot of work to him, such as magnafluxing connecting rods and checking all the gears, and that inspection is required for a complete overhaul.
"I subbed out a lot of the work — the crankcase, the crankshaft, the rods, all the internal components — to a specialist. And I purchased six new Superior Millennium cylinders and pistons for the overhaul; I didn't want to use the originals, in fact I sold those off to an airboat shop in central Florida.
"When I purchased the new cylinders, Zephyr Aircraft Engine said, 'Do not install cylinders and pistons right from the factory, you want to have them blueprinted.'"
Piehl said Zephyr did a triple-angle valve job in rebuilding this Comanche engine, blueprinting the pistons and cylinders, and stuffed the pistons in the cylinders, ready for him to assemble onto the rods and the crankcase.
Also note that this engine has some really cool colors. "I didn't really want to paint the engine all Lycoming gray," Piehl said. "I wanted to do something like I saw in the EAA Museum, where they have a display of every aircraft engine ever built, on stands. I actually contacted them and asked them what color that is. They gave me a guy to call at Lycoming, and he said, 'I can't tell you the color of it, it's proprietary. But I can send you a color chip to match.'
"So I matched it, and when looking at it, I thought, 'Darn, that's pretty much the color that I used on the airplane, let's just use the same paint!' So I didn't have to invest in any engine paint."
What Piehl means is that he used the same paint as the exterior in places on the engine that don't get overly hot. "The engine case is running oil temperature, which is right around 180 degrees. The paint I use is Imron, with an epoxy primer. It's so tolerant of any heat that it's not going to hurt it, so I used the same paint."
Piehl also wanted to stress that "this article is very abbreviated. A complete overhaul must also include inspection and measurements on all engine components. This requires the use of micrometers, calipers, thickness gauges, and other measuring equipment to ensure that all parts meet the tolerances required by the engine manufacturer. Also, the inspector must have experience using this equipment."
Quotes in the captions are from Piehl.
Rebuilding a Piper Engine in a Comanche: Photo Gallery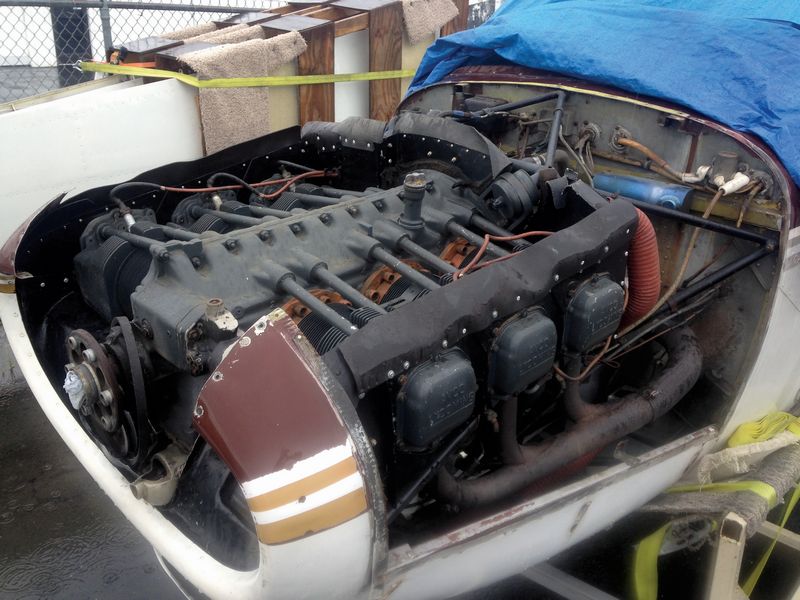 Rebuilding a Piper Engine: Propeller Installation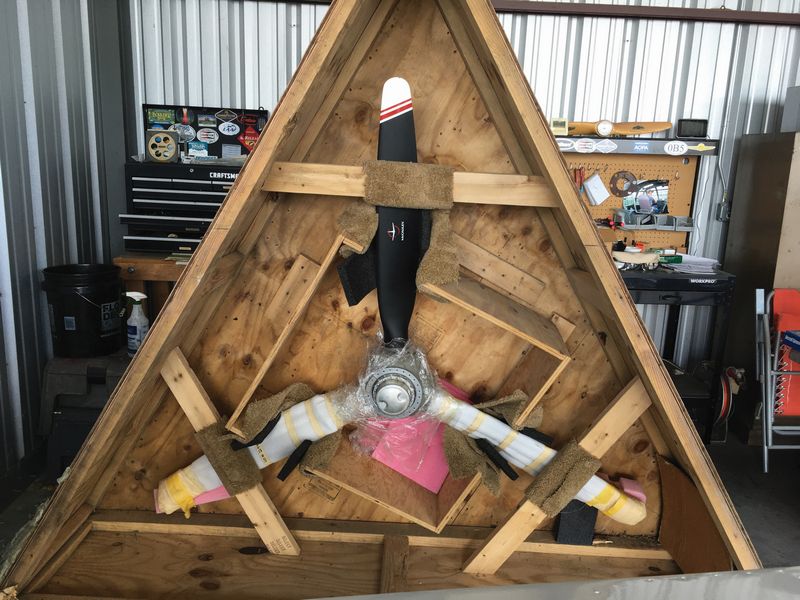 Rebuilding a Piper Engine: Motor Mount Installation