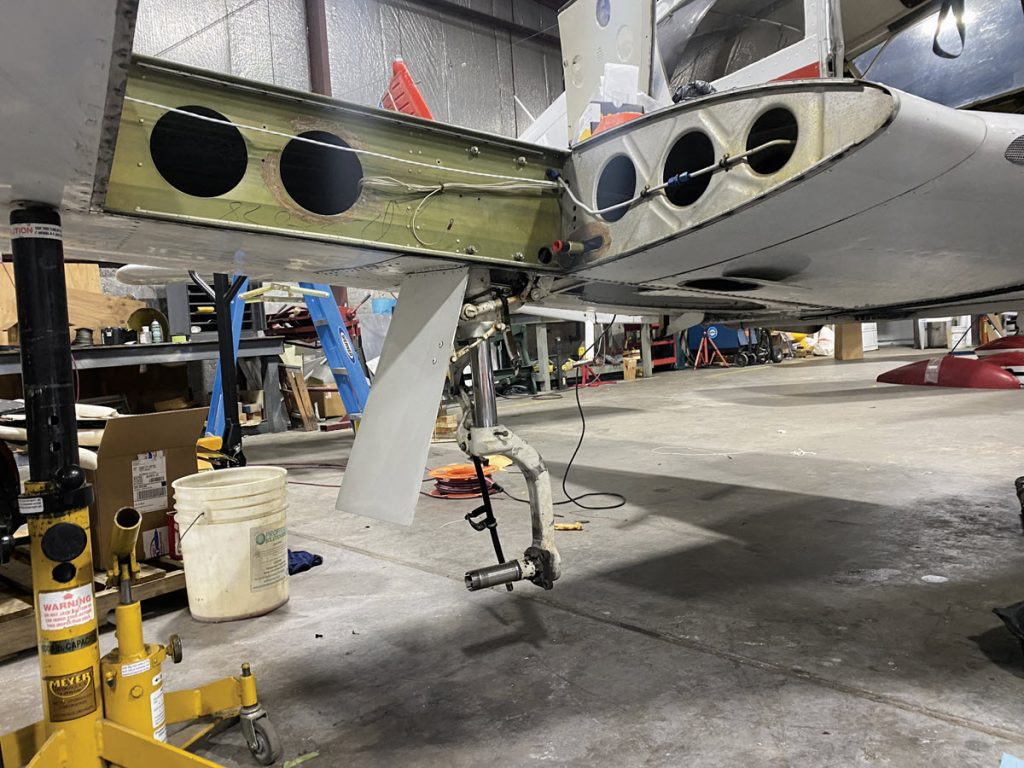 By Elizabeth Gibbs
Dana Burn's Dream Becomes Reality
Dana Burns was introduced to general aviation in 1979 when his father purchased a brand-new Piper Archer II and later upgraded to an Arrow. That sparked a decades-long passion for aviation and an affinity for the Piper.
Dana became a pilot with a dream of owning his own plane and making his living flying. After a brief career in the Air Force, he joined the family business and became a Columbus, Ohio, police officer. Unfortunately, after just three years, he was injured in the line of duty and medically retired.
This also led to losing his FAA medical, making him unable to fly. But that didn't keep Dana from making a career in aviation. He used his degree in aviation meteorology from Ohio State to become a dispatcher for NetJets. It was there that he met his wife, Cheryl Burns, who was also a dispatcher, private pilot, and A&P.
Dana's daughter, Morgan Burns, would ultimately kickstart Dana's journey to fulfilling his lifeline dream of becoming an aircraft owner. "My preteen daughter quipped that she had nev­er flown. Both of her parents work for NetJets in the dispatch department, talk airplanes — usually jets — all day, and all she has done is to stick her head in the door of one of our jets going through C Check," said Dana. It was his daughter's comment that she had never flown that got the gears turning and set him on the path to pursuing aircraft ownership.
Choosing Piper
It was clear early on that the search would lead Dana in the direc­tion of a Piper, as both he and his wife were partial to them, particu­larly those with retractable landing gear. When selecting an airplane for his mission, he knew he wanted to be able to have an airplane fast enough to travel to destinations he couldn't reach by car in a single day. His children would need to be able to use it to learn to fly, and eventually it would help get his daughter to and from college quickly. When the search initially began, he was on the lookout for either an Arrow or a T-tail Lance, but ultimately the Arrow won.
"The thing that pushed the Lance out of the running for me is engine overhaul cost. The four-banger is good with me, and 10 gallons per hour is better than 16 to 18," Dana said.
Both Dana and his wife had plenty of experience flying Arrows, and he had always been impressed with how the airplane rides. Additionally, the cabin is plenty roomy for those who need a little extra leg room. Dana is 6 feet 6 inches tall and fits with no prob­lem. The Arrow is also a capable airplane, typically sporting a 200 hp Lycoming IO-360 engine. With speed and maneuverability, the Piper Arrow is a complex aircraft that offers performance un­like most single-engine piston aircraft in its class.
In the end, it was N15665, a 1973 Piper Arrow II, that Dana would find to own.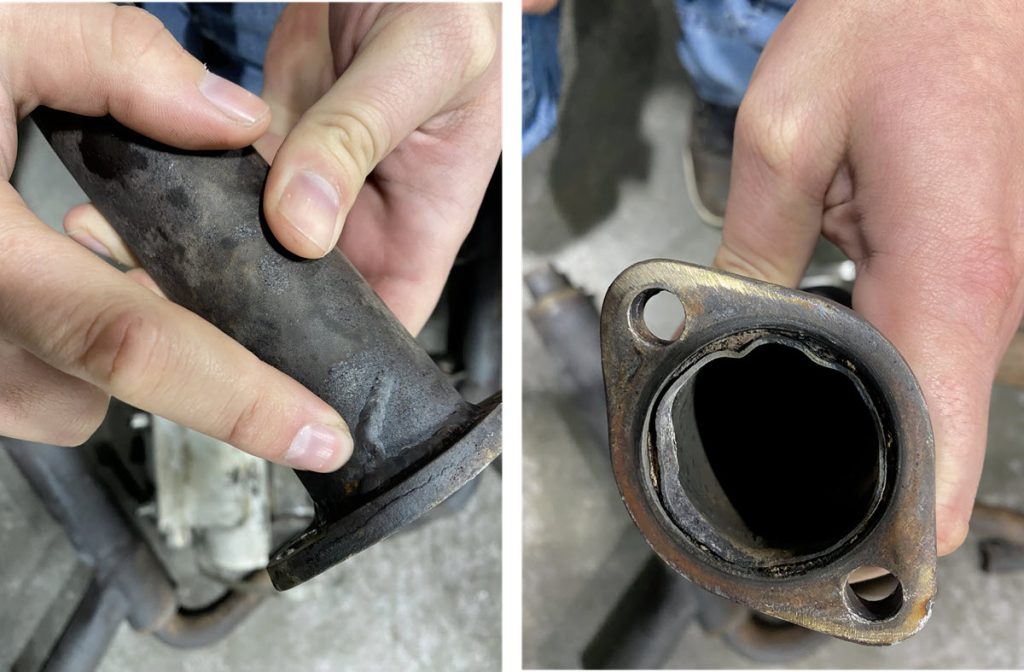 Buying the Plane
It was getting into summer, and after hav­ing three other Arrows bought out from under him, Dana saw the airplane that he would buy online. The phone number had an area code just a three-hour drive from home, at an airport near Indianapolis.
The plane had not flown in several years. "It was in less than showroom con­dition, but it had a freshly overhauled en­gine," said Dana. But no pre-buy inspec­tion was allowed, as the owner wanted the aircraft sold with little scrutiny. The Ar­row was located at an airfield southeast of Indianapolis that had recently been sold to someone looking to demolish the hangars, regardless of whether the airplanes were still inside.
Dana inspected the airplane as thor­oughly as he could, given the circumstanc­es. "When first looking it over, I looked for broken stuff. It had no broken rivets, only some damaged screw holes in the fiber­glass. No wrinkled skin, and when I mea­sured from wing tip to tail, and wingtip to nose, it was square. I knew it was the air­plane I wanted."
A more thorough inspection would have to wait, though, Dana explained. "The man who was selling it did not allow any parts to be removed to see in the inspection pan­els, or else I would have seen 'Made in July 1972' on the fuel hose."
Upgrades and Recommendations
Once the engine was proven, Dana felt it was safe to put a little money into the in­strument panel. He added two Garmin G5s to get rid of the vacuum system, a Garmin 355 GPS/comm, a new audio panel, and a JPI engine monitor. A Garmin GI 275 was added to act as a course deviation indicator (CDI) for his VHF omni-directional range (VOR). The interior was also overdue for an update and was replaced with a new in­terior from Airtex. The seats were upgrad­ed from low-back seats to high-back seats with headrests.
CFII Doug, who has so many hours in the Arrow that it often gets called "Doug's plane," emphasized the main goal of the upgrades. "The idea of resto­ration revolved around making the Ar­row a modern, convenient, and safe air­craft to fly under instrument flight rules. Before the restoration, the Arrow was not IFR capable."
Future planned upgrades include a new au­topilot with electric trim. "I would also like to get a backup alternator and extended wing tips with landing lights," Dana said. "And I would like to add electronic ignition with timing advance."
Dana also added the Knots2U wing/fuse­lage fairing and flap gap seals to add a little extra speed to the airframe. "When I bought it, I was told it was a fast airplane, and it cer­tainly has not let me down. It can't hang with the Citation X, but this Arrow is very capable of cruising deep in the yellow arc during level flight at 24 squared."
With new avionics and interior, Dana has a capable aircraft that has brought the joy of aviation to a few in his life. His wife will use the airplane to complete a flight review and get current. His daughter will train in it to get her private pilot's license. CFII Doug flew it over the course of the last couple of summers to build time and to help Dana feel the joy of piloting his own aircraft despite being unable to get medically cleared to fly solo.
Throughout his experience buying and fly­ing the Arrow, Dana would offer a few sugges­tions to those looking to embark on the same adventure he did. "The PA-28 and PA-32 caught a bad reputation for the wing bolts," said Dana."And in the past few months, several planes have nosed over dur­ing forced landings in the sand or water with poor outcomes. The Arrow has an advantage over other planes in its class. Land gear-up if ditching in the water or anyplace but a runway and fly all the way to the crash. Those crashes tend to be survivable."
Dana also suggested replacing every light with LEDs and turning the white nav lights to strobes, as PA-28s can be difficult to see from below and behind. He also suggests replacing any of the original interior if you have the budget for it, changing out the gold or avocado green with almost anything else.
"When working with limited budgets, buy a shell with an engine. Most people know the avionics package they want. Don't buy what someone else wanted and be forced to live with it. Buy old steam gauges and put in new stuff that you like," Dana recommended.
Fulfilling the Mission
Owning the Piper Arrow has not only fulfilled Dana's lifelong goal of aircraft ownership, he has also opened doors for many others in his aviation community. The hard work and dedica­tion in restoring an airplane that had not flown for many years is something that CFII Doug highly appreciates. "Before I met Dana and his family, I had no experience owning or maintain­ing an airplane. Dana has been an amazing mentor to me and taught me almost everything I know about maintaining an air­craft." Doug flew the Arrow for many hours, building time and fulfilling his dream of becoming an airline pilot. He's now an airline transport pilot flying the Embraer 170/175.
The Piper Arrow, a hard-working and capable single-engine airplane, should not be overlooked when considering an airplane of this class. Dana Burns, his family, and friends will enjoy the many benefits of aircraft ownership for many years to come.
Elizabeth Gibbs (writer) and Lyle Jansma (photographer) are private pilots and co-owners of a Cessna 172. When they're not flying above the beautiful Pacific Northwest, they are working hard designing instrument panels for other Cessna owners. To learn more about upgrading your instrument panel, visit sixpackaero.com.