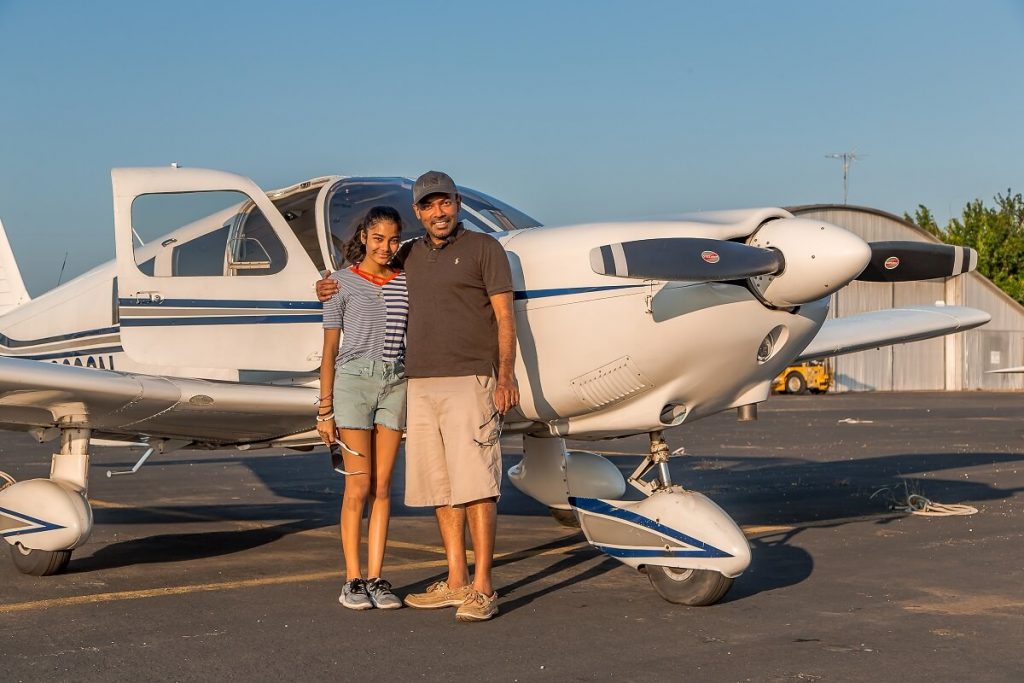 By Shalindra Silva
Tell us what's interesting or unique about this plane.
The Piper Cherokee Six was marketed as the Chevy Suburban of the sky for good reason. Six adults can sit comfortably. There's lots of storage in the nose compartment and to the rear of the back seats, or you can remove passenger seats very easily to haul anything!
It sure feels like a truck; heavy and powerful with the 260-hp Lycoming O-540. Therefore, keeping a close eye on the airspeed and altitude, especially on base and final, is critical.

Tell us about the panel.
We have the traditional six pack coupled with the tachometer and manifold pressure indicator. Then there is the Garmin/Apollo GX60 GPS/comm with a Garmin/Apollo MX20 MFD. Though the equipment is somewhat dated, it works well. While the GX60 is IFR capable, the MFD is limited to VFR. It has a Piper AutoControl III autopilot with heading hold. It does not have altitude hold. It is coupled with OMNI and GPS/nav. I can have the plane autopilot towards a VOR, airport, waypoint, or a selected heading using the heading-bug. It works very well.
We replaced the original audio panel with a PS Engineering PMA7000B (Bluetooth) couple of years ago. It pairs with my iPad/ForeFlight. I am a VFR pilot and always fly with my iPad/ForeFlight connected to a portable Stratus 2S ADS-B Ii receiver. I hear the ADS-B traffic and other ForeFlight callouts very clearly through the headset.
Last year we installed a uAvionix tailBeacon to meet the FAA ADS-B Out mandate.
What is your advice for somebody considering buying a plane like this one?
When my partner in the plane, Richard, and I started looking around, we were focused on a Cherokee Six 260 since it fit our budget and needs. The 260 came in cheaper than the 300 — both the purchase price and cost of insurance. We saw many Cherokee Sixes of different year models with a range of avionics, panel configurations, and interiors. I really liked the club seating arrangement that some had. Some even had air-conditioning also.
Having seen many, we decided on 8600N since it was well maintained, mechanically sound, nicely equipped, and had low hours on the airframe and engine SMOH. We had a detailed prebuy inspection done and everything checked out well. Just to be on the safe side, we went as far as having the fuel tanks/bladders removed and wing spars and roots checked for corrosion.
My advice is to have a wish list and shop around. Don't rush but also keep in mind that a good plane will be snatched very quickly. After you close in on a plane, have it thoroughly checked. We came across many planes with inoperative and dated equipment. We placed sound mechanical condition over cosmetics.
We were very fortunate to find 8600N and couldn't be happier with our purchase.
What are your favorite things about this airplane versus the others you've flown?
My initial flight training was in the smaller four-seat Cherokee Warriors and Cessnas. The Cherokee Six is a major step up for me. This is a high-performance and semi-complex aircraft since it is more than 200 hp and has a controllable pitch propeller. Naturally, I find it much faster and heavier than the Warriors I have flown. For me, the Cherokee Six feels much more stable and fun to fly.
I like the wider cabin in the Cherokee Six. There is ample leg room for all occupants. Overall, the Cherokee Six offers a very comfortable ride.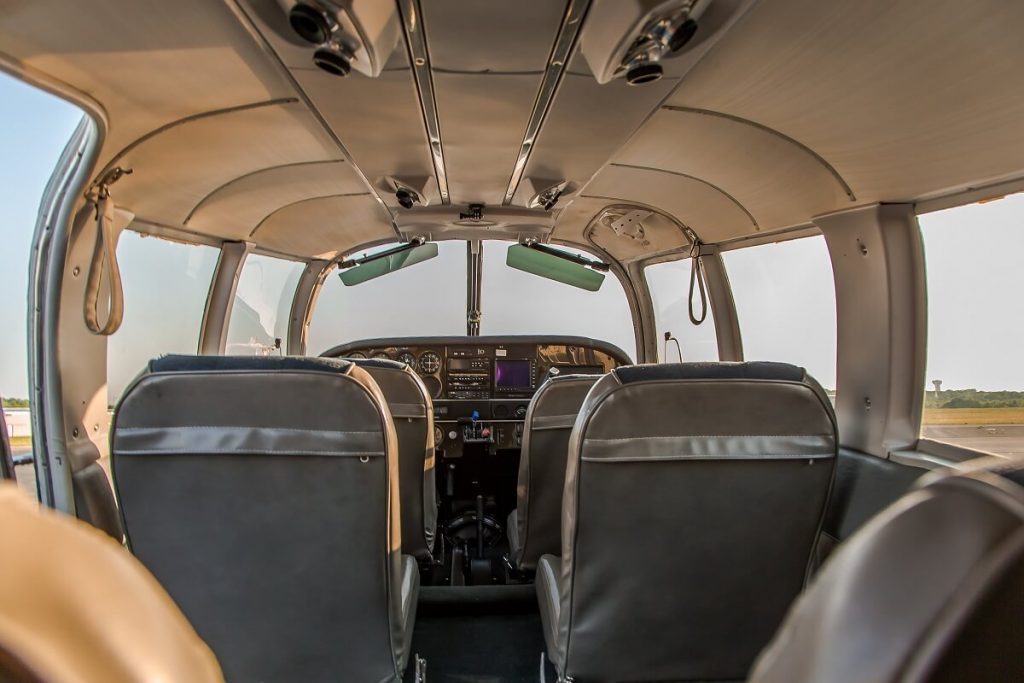 The payload of Cherokee Six also very good: 1,180 pounds. I don't intend to fly at or near the max gross (3,400 pounds) but it is good to know that you are well under the weight limits with four onboard, even with a full load of fuel. It is a good safety margin to have flying in and around central Texas during summer where the density altitude can be quite high.
I earned my private pilot certificate in 8600N and have logged more than 200 hours in it. And I've enjoyed every second of it. My wife, Vero, is still warming to the idea of flying, but my daughter Anya is ever ready and will not miss an opportunity to go up with Daddy. As for me, "I'd rather be flying."
If you could change anything, what is the one thing you'd change?
Honestly, from a design point of view, I wouldn't change a thing. I love the aesthetics of the Cherokee Six and the way it flies.
As for 8600N specifically, I have not one but a long and expensive wish list.
Upgrade the avionics and replace steam gauges with glass panels.
Upgrade the autopilot with heading and altitude hold.
Install an engine monitoring system.
Upgrade to club seating.