It was a bit of a clue that Jesse Beckett loved seaplanes when he bought a lake house, alongside which he could land one, before he bought the plane itself. That might sound like the tail wagging the dog to a person who doesn't love landing on water as much as seaplane owners do. But they are not the typical breed.
"The whole reason my family and I got the lake house is be­cause one day I was going to get a seaplane and fly it there," Beckett said. "Owning a seaplane has always been a dream of mine. This was a 20-year-plus mission to get to where I can own a seaplane, which was the reason I became a pilot."
Bring Your Passion
If you're going to fly a 70-year-old airplane, you are already prone to being nostalgic. Seaplane owners are endowed with an extra dose because they not only travel in natural and primi­tive ways, but they've added water travel to that equation, and what's more nostalgic than that?
Beckett's plane is a 1947 PA-12 Super Cruiser. The Lakeway, Texas, resident talks not only about the back-to-basics joy of flying a legacy plane with floats, but he also speaks about the community of seaplane pilots and the people who helped him get where he is.
This article itself, Beckett said, is dedicated to his float-plane mentor, Robert White. "He taught me how to fly sea­planes and recently passed away," Beckett said. "He's well-known in the aviation community and this entire project has always been for him."
He also stressed that his wife Maureen and their children have been great support systems, as is the case with most pilots. "I would like to thank my wife and kids for allowing me to pursue my dreams," he said.
Seaplanes certainly offer a heaping helping of both practicality and passion. In some situations, it's the best option to get from Point A to Point B. Obviously, if one of those points involves no open field, much less pavement, and only water, then the most practical solution is a plane that can handle both points.
For Beckett, the practicality of getting to and from his lake home certainly matters, but he stressed that you must have pas­sion for seaplanes as well, because this mode of transportation requires both an emotional and financial investment.
Prebuy and Panel
Click image to enlarge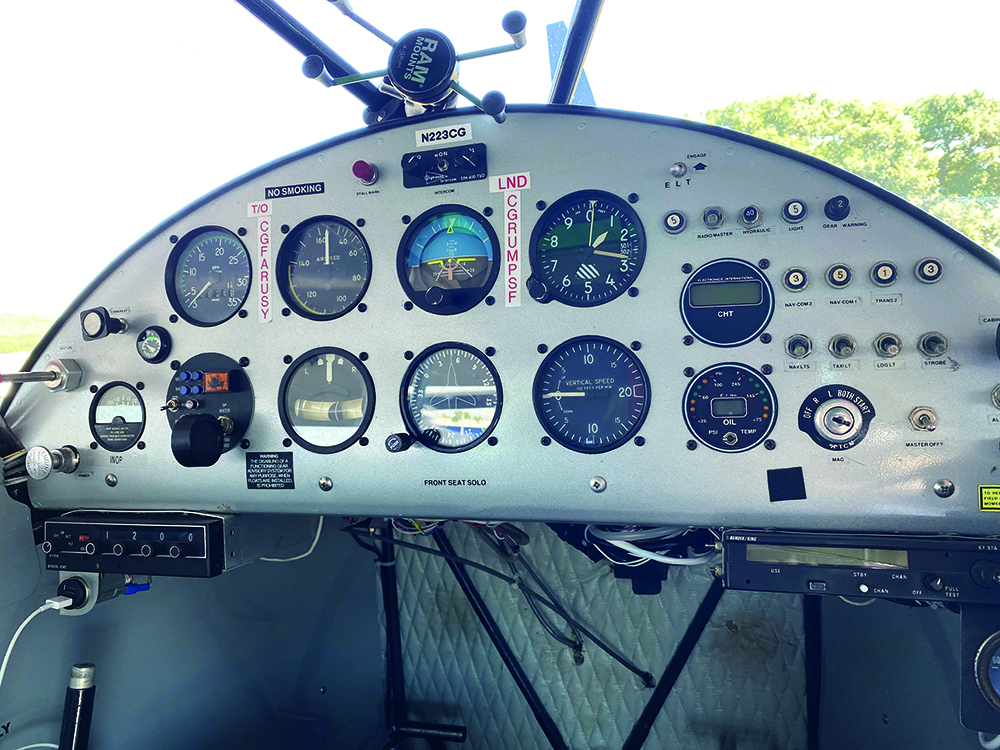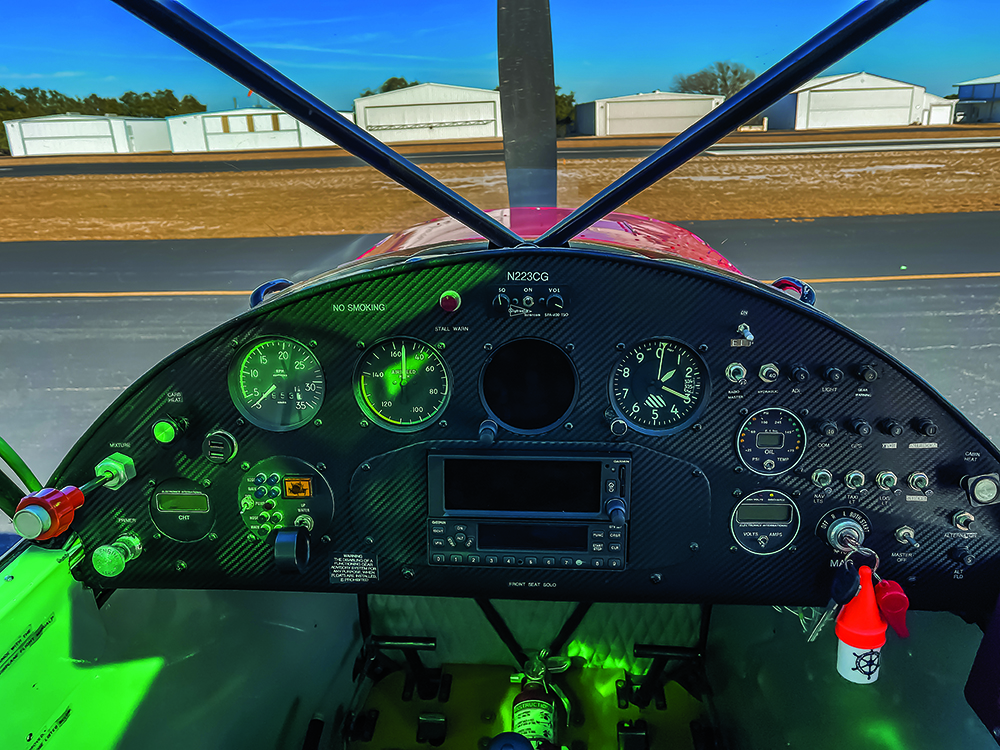 Beckett has been flying since 2001. "I was actually doing my pilot training during 9/11, which changed the face of avia­tion," he said. "We used to go into the flight school, get the keys of the aircraft off the pegboard, go fly, log it in a book … and then the very next day it changed the face of how aircrafts were dispatched."
Beckett also owns a Cessna 206. "I would really like to have an amphib 206, but they are really difficult to find and so expen­sive," he said. "I decided to buy a seaplane (the PA-12) to solve two problems — build time and have some fun."
Beckett's plane was first owned in Canada, and then by a flight-training organization in Texas. "Following the lineage, this plane has been to Canada and back," he said. "It was a local aircraft that was used for flight training up on Lake Buchanan, Texas, by an organization called Promark Aviation Services. They decided to get out of the seaplane-training business, and they put it up for sale. Somebody bought it and owned it a year, and I bought it from them in April 2021."
The first thing Beckett did was upgrade the panel, in part be­cause he needed more space in the cockpit. "It was made as a three-seater," he said. "People in 1946 were not the same size as they are today. I could not imagine three people sitting in this thing."
So the 6-foot-3 Beckett had the panel overhauled, with some of the instruments moving up, so he could fit in his knees (see before and after pictures on Page 10). "I did the panel upgrade right when I bought it," he said. "We added a Garmin GI 275. That's the round instrument in the middle of it. We were look­ing for a Garmin G3X to really modernize it, but they had a six-month lead time on shipping, so I wound up settling on the GI 275, the Garmin GPS, and the Garmin transponder."
He also added the Electronics International engine instru­ments. His ADS-B Out is via uAvionix.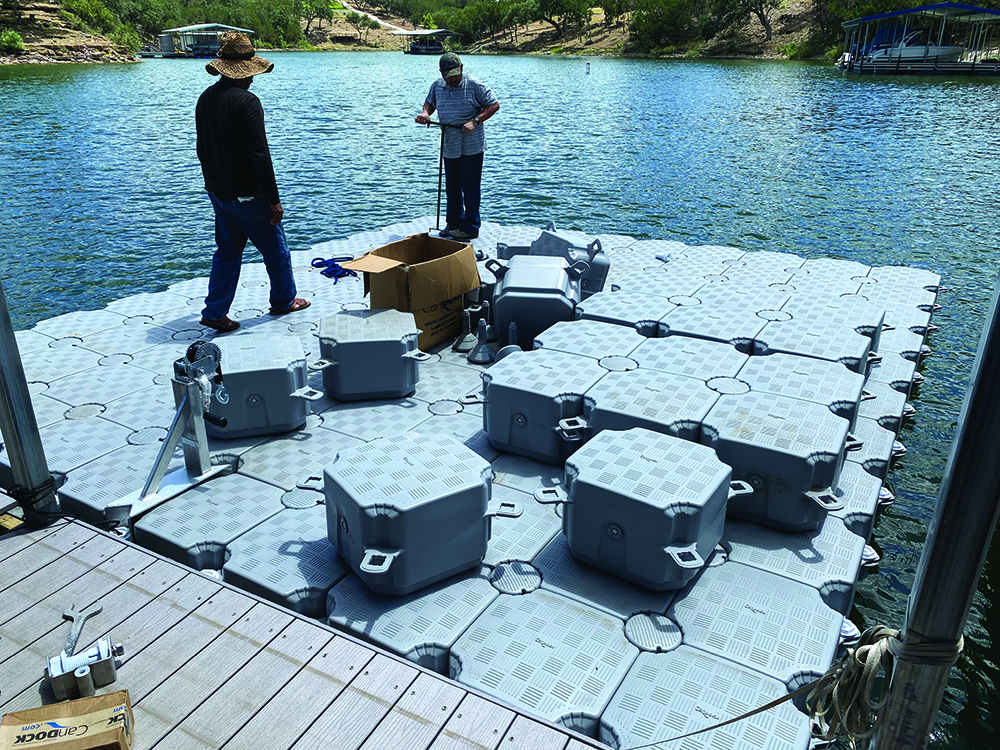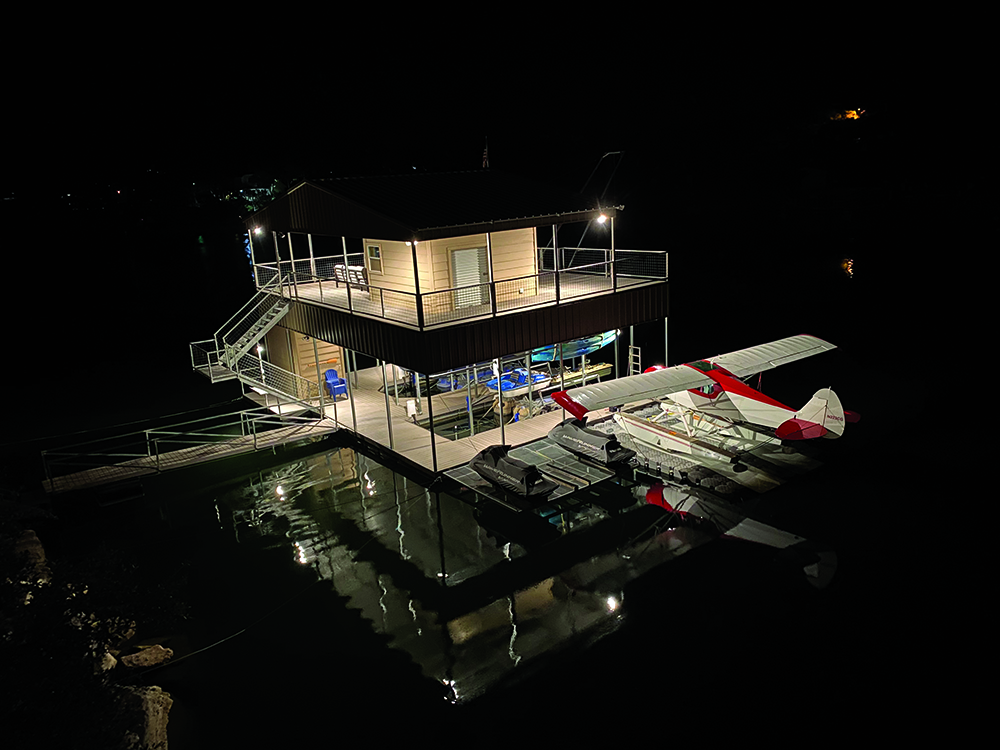 Other Upgrades
This plane sports an STCed 150 hp Lycoming O-320. "The only thing that is native to this aircraft, at the end of the day, is the data plate," Beckett said.
There's another modification that takes it to 60 gallons of fuel, there are STOL modifications including droop wingtips, and Micro AeroDynamics vortex generators. "The droop wing­tips help cut the air, to generate more lift at slower airspeeds," Beckett said. "That does slow you down at faster speeds."
The two most unique aspects of this plane, Beckett said, are its Wipaire floats and its new fabric covering. He called out Jason Erickson of Wipaire as somebody who has been extremely help­ful to him. "As a new amphib owner, I needed information on parts and maintenance," Beckett said. "Out of anybody I've ever dealt with in aviation, Jason and Wipaire were by far the best."
In addition to great customer support, Beckett said in his opinion, Wipaire has the best floats. "They're the most expen­sive floats because they're the best, and they have the best sup­port by a mile," he said. "They have the highest resale value. Sometimes I'll see a float plane for sale and wonder why it's so cheap. Then I see that they don't have Wipaire floats."
He said he'd also like a new interior, but as of press time, he was only about halfway through a 22-week backlog waiting for those materials. Dreams are worth the wait.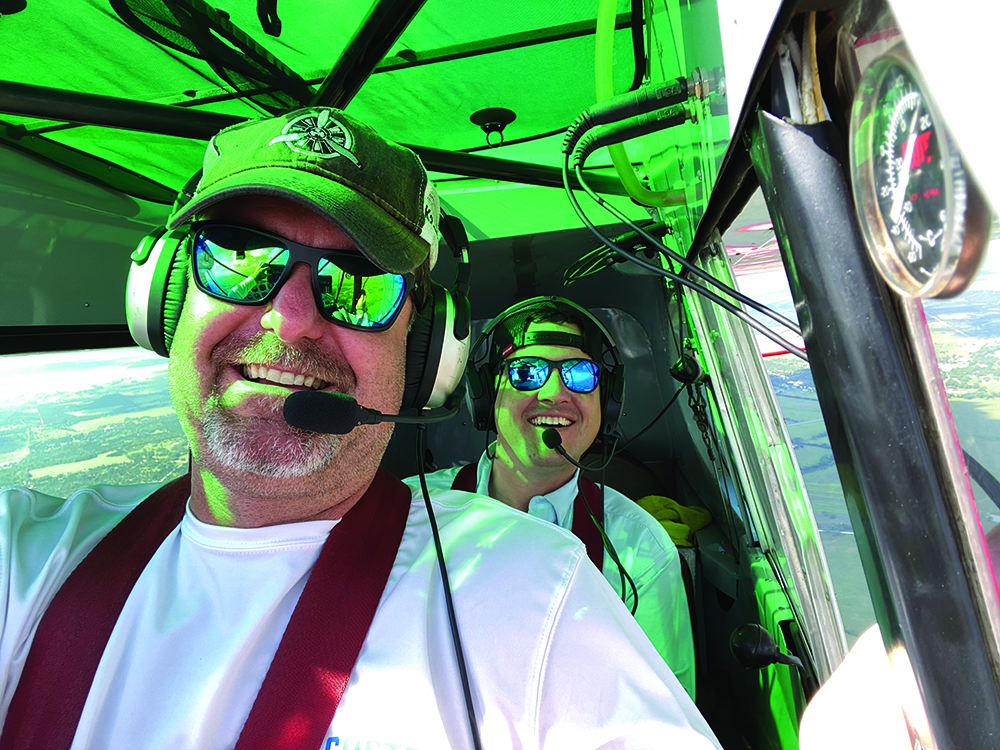 BECKETT'S TOP TIPS
If you are thinking about getting a seaplane, Beckett offered this advice:
1) You Must Take It Seriously
"When you're at 10,000 feet in an airplane, you're a pilot. When you're in seaplane operation on the water, you're a boater. When you shut the engine off, you're a sailor. And every one of those has a complexity to the operation."
Besides that trebled level of knowledge and re­sponsibility, the plane itself requires more care, because it has more things to break. "You can pay a steep penalty for poor pilotage in a seaplane," Beckett said. "It's a big responsibility — not only your own operations, but jet skis, bass boats, and other boaters who are unfamiliar with seaplane op­erators, they become curious, and they want to get up close to this plane. And typically, that involves a very large boat wake. You bump the dock, and you just totaled a float. So as robust as these aircraft are — it really takes a lot to hurt them badly — you poke a hole in a float, you're gonna sink."
2) Simultaneous Money Pit, Great Investment
"Seaplanes can be very expensive overall, and they are very difficult to insure. But with the market trends, it has proven to be a great investment."
3) Figure Out How You'll Get Hours
"Seaplanes are very difficult to get hours in. Un­less you own one, there are very few places that will rent you a seaplane, where you can go fly it around affordably for several hundred hours and build some experience. So this needs to be a pas­sion. Often, the only way to build hours in a sea­plane is to buy one."
4) If You're Committed, It's Not Hard
"Committed" meaning both personally and fi­nancially. If you are, "Getting a seaplane rating is not hard. It's probably the easiest, most enjoyable rating you'll ever get. It only takes 6 to 8 hours of training. Typically, a pilot that obtains a seaplane rating already knows how to aviate, navigate, and communicate. So now all you're doing is adding in the finesse of flying a seaplane."
5) You Just Might Fall in Love
"My entire piloting career, I wanted to go higher, further, faster. I never knew that doing 70 knots with my arm hanging out the window, landing on water, would be so rewarding."
RESOURCES
Electronics International (engine instruments) www.iflyei.com
uAvionix skyBeacon (ADS-B) uAvionix.com
Candock (dock) candock.com
Micro AeroDynamics (vortex generators) Microaero.com
Wipaire (floats) wipaire.com