By Don Desrosiers
Have you recently upgraded your Piper? Send us your story!
I got my private pilot certificate in 1995 and my instrument rating about a year later. I bought my first airplane barely a week after becoming a pilot — I knew that renting wouldn't be for me. I loved flying much too much! I owned that PA-28-140 for 9 years but eventually got out of aviation for 15 years. But this rusty pilot got out of the mothballs 2 years ago at age 59. I showed up at the same FBO that I had done business with years ago and got reacquainted with some old friends. I wanted to buy an airplane. Colonial Air GM Chris Cunningham showed me Cherokee N9571J right away. It didn't take long for me to proclaim that, although it was in my price range at $32,000, this was not going to be my airplane. In retrospect, I think that what turned me off was how dirty and unkempt the aircraft was. N9571J was built in 1966. I'm probably wrong to say that it had never been cleaned since 1966, but that is the impression that I had at the moment.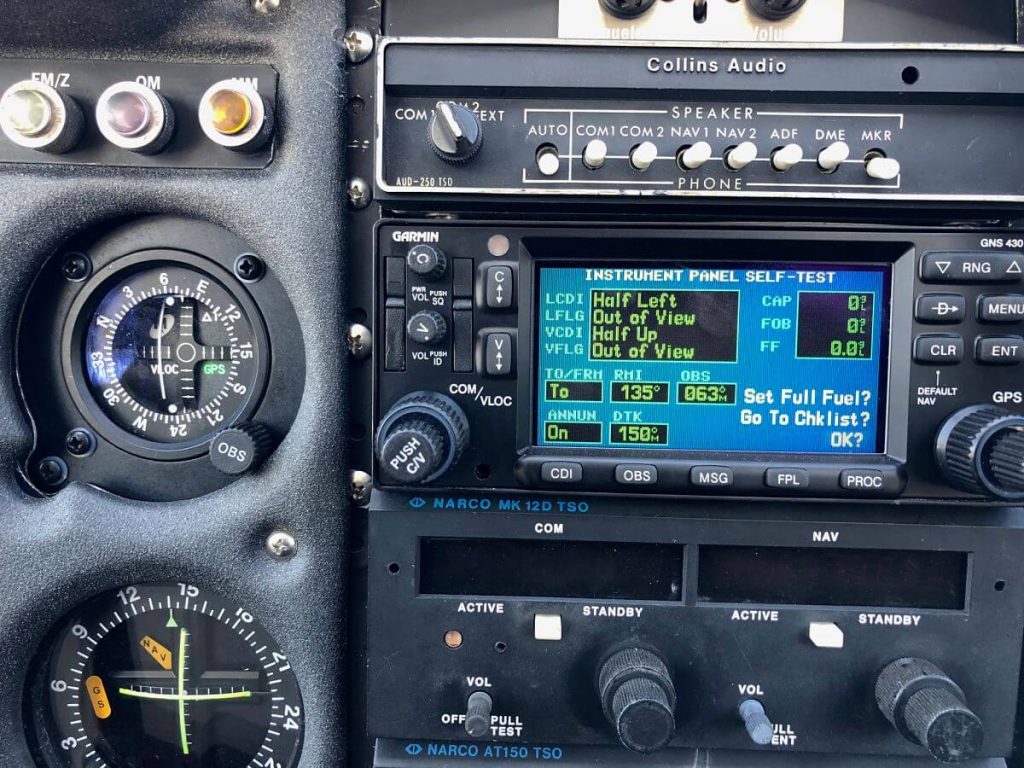 Within a few weeks, something — I'm not sure what — compelled me to give the airplane another look. Ultimately, the avionics led me to choose this aircraft. It's not that it has a glass cockpit or the ultimate and the latest and the greatest. But it did not have legacy radios or lots of things that had no value like ADF. N9571J had two glide slopes and a Garmin 430. If I bought an airplane without a GPS, I would want to buy one very badly and that would cost many thousands of dollars over and above the cost of the aircraft.
The exterior of the airplane was OK. The paint was dull and the 3-inch N-numbers made the airplane look old, too. I bought the aircraft in September 2017 with the thought that a good cleaning would go a long way.
My wife and I took all of the carpet out of the airplane and brought it home to power-wash it. We were sure that it had never been cleaned. The carpet in the baggage compartment, however, was like new. We cut that up to make new carpet pieces for the interior.
Have you recently upgraded your Piper? Send us your story!
For very little money, N9571J became much more aesthetically pleasing. In the meantime, I still had notifications on eBay for anyone selling things for Piper Cherokees. In June of 2018, I got a notice that someone in Kentucky was selling a complete leather interior from a 1972 Cherokee for $1,000. I wasn't 100% sure that it would fit, but I was sure enough that I could make it fit. Meaning that if it didn't fit, I could use the leather somehow or cut the panels to fit in some way. Anyway, I bought the interior instantly.
Then updating the interior took on a life of its own! I bought a carpet set from Airtex and some new plastic parts. The new leather interior fit like a glove!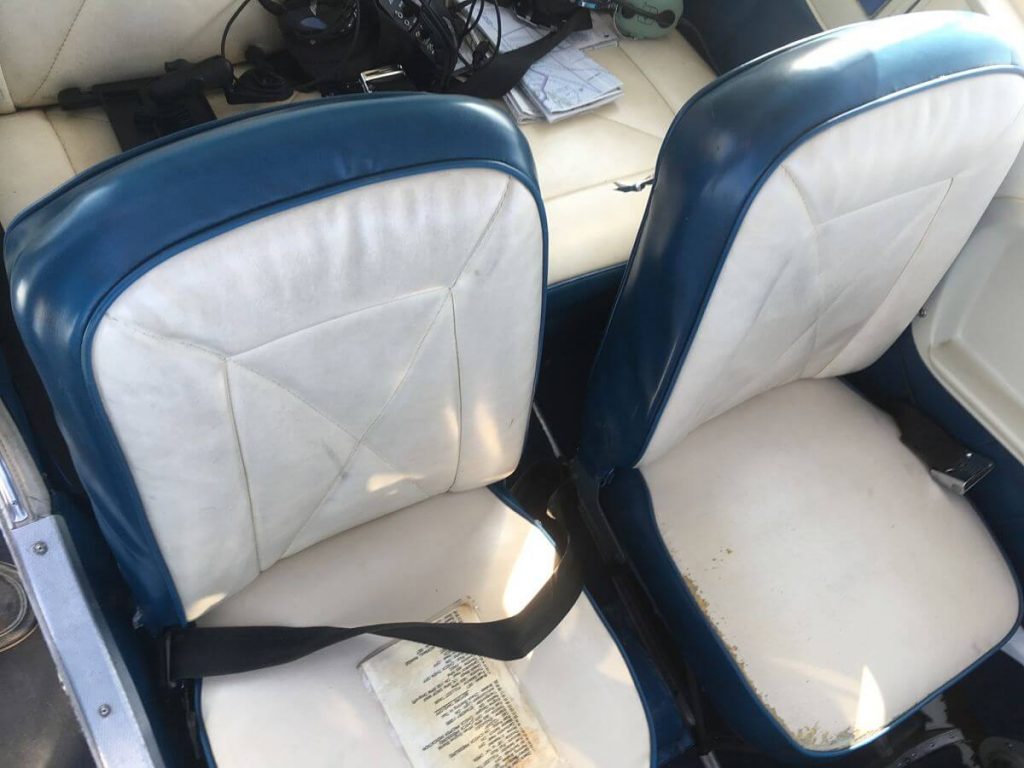 The interior was my pride and joy, but it made the exterior look even worse and more desperate for attention. The cost I was quoted to paint the airplane was $17,000 and it would take 3 months! Those are two sacrifices that I found very hard to make. I didn't have the $17,000 to spend and I never go 3 months without flying. I gave my airplane a good hard look. The paint on the fuselage, although dull, was in fine shape. The wings were a different story. The paint was awful.
I never considered this a possibility before, but a friend who built and painted ferries and steamships throughout a long career convinced me that he could tackle the job of stripping and repainting the wings on the airplane. He sanded the wings down to bare metal and painted the stripes to match the leather interior. This isn't a complete paint job, but the metal is protected, and the appearance has been greatly improved. Now N9571J shines on the ramp, flies like a dream, and is my pride and joy.