Greg Piehl, who lives in St. Petersburg, Florida, with his wife Debbie, spent three years restoring and upgrading their 1959 Piper Comanche 250. After 34 years, the first flight of N6494P took place at Zephyrhills Airport, three days before leaving on a trip to Oshkosh, Wisconsin, in July and August, 2021.
Greg spent a good part of EAA week showcasing his restoration while parked at "Comanchetown" (in the vintage parking area) and spent another week flying the Midwest to visit his son (also a pilot).
We're planning to chronicle the restoration — including the engine, instrument panel, interior, and exterior — in a seven-part series that will conclude in the August 2022 issue.
Airplanes are family members who come to your family in any number of ways. Sometimes they were part of your parents' family. Sometimes you bring them in after seeing them at a local airport. And sometimes, people know you're always looking — foster-parent style — and they wind up coming to you.
So it was for Greg Piehl, who lives in Florida with his wife, Debbie, and who is known in his locale as being willing and able to take a hangar queen and get her ready for the strip. This story will take thousands of words and literally hundreds of photos to tell, but it's actually a fairly short one, chronologically. It took only three years of part-time work, evenings and weekends, even though it's about as comprehensive as you can get. And never in our magazine's history has anybody chronicled a restoration so thoroughly.
Ask questions of Greg and other members. Click here.
The Evolution Story
This plane was born in 1959 (before almost anybody else in this story, actually). There were some tragedies on this journey and some miracles (perhaps too strong of a word), and certainly a happy ending.
It started with a phone call.
"In 2017, I was contacted by my mechanic, Neil Humphreys, who was visiting an airport in Turners Falls, Massachusetts," Piehl said. "He had found a project plane for me. I've previously owned a Comanche in partnership with somebody else, and he knew that I wanted a Comanche again — he knows I like to do projects. And he's an A&P and IA; he knows his stuff.
"So I talked to the registered owner's son, and he said 'it's Dad's plane, he is still going to restore her someday, but he doesn't have long to live. That means I can't sell the plane, but let's stay in touch.'"
"Dad" was Charles Bohanowicz, and the son was Bruce Bohanowicz. Dad did pass away, but unfortunately, that's not the saddest part of the story.
"In fall 2017, Bruce contacted me and said, 'I'm sorry to say this, but Dad passed away and we can complete the deal,'" Piehl said. "We had already previously negotiated a price, so I sent him 50% of that as a deposit, and we organized it that I would come up there (to Massachusetts from Florida) the week after SUN 'n FUN in April 2018, we would disassemble the plane, put it on a trailer, and tow it back to Florida."
And so that was mostly planned. Piehl and his best friend Joe Cumbey would take a road trip, disassemble the plane, and drive it back home.
Part 1 (this article) and Part 2 are being made free. Join today to read the other five parts and learn more about how to restore a Piper.
Best-Laid Plans
In case you were wondering how exactly these two people were going to disassemble and haul an entire airplane, they are both engineers and "worked together in a past life as engineers manufacturing military avionics," Piehl said. Joe is also a pilot, owning and flying a Bonanza V35B.
The plane hadn't flown in 31 years at this point, so it couldn't be delivered on a ferry permit. So, buddies Joe and Greg headed to Massachusetts — after they fully prepared their trailers with straps and the other devices to hold the plane's parts.
"I also enlisted a good friend's plane, Russ Wright of Ocala, Florida, who allowed us to measure his Comanche so I could make cradles to hold the fuselage and the wings," Piehl said. "I spent months studying the service manuals and parts manuals to understand everything."
That plan would have been wonderful, but it got stickier with the saddest news of this tale. Not only did Dad (Charles) pass away, but they learned that son Bruce had been taken by an untimely tragedy. "In February 2018, I got a call from the airport manager (in Massachusetts) who knew about the deal," Piehl said. "He said, 'I hope you have your paperwork in line for the sale of that airplane, because Bruce was killed in a snowmobile accident over the weekend.'"
And Bruce, who was an A&P/IA and well-known repair expert in the Northeast, was going to assist in the disassembly.
The family had no heirs, either. But the paperwork was in order, and the story doesn't get sidetracked further in that regard. We'll now tell the travel story with this photo series. It will conclude in Florida, and we'll resume from there in the next issue.
Ask questions of Greg and other members. Click here.
Part 1 (this article) and Part 2 are being made free. Join today to read the other five parts and learn more about how to restore a Piper.
Photo Gallery: Part 1, Disassembly & Transport
You can either click on a photo for a popup slideshow, or simply scroll through all of the photos.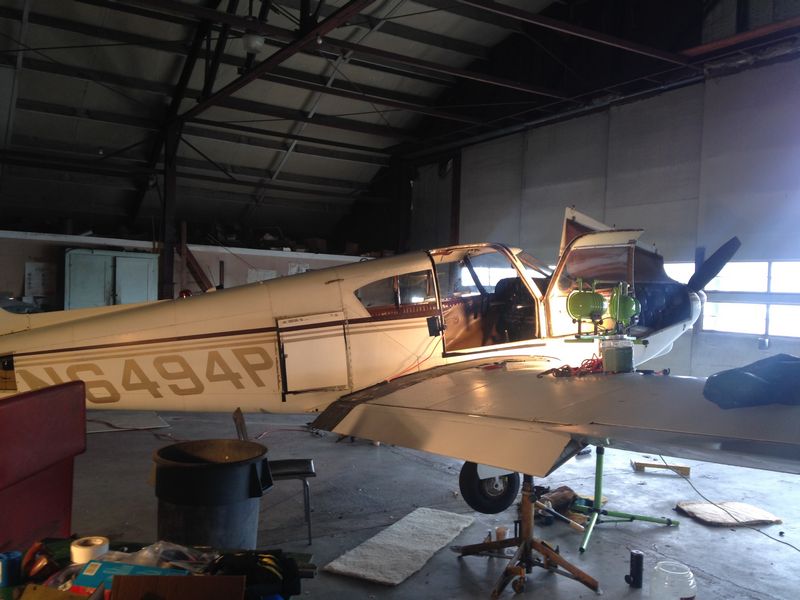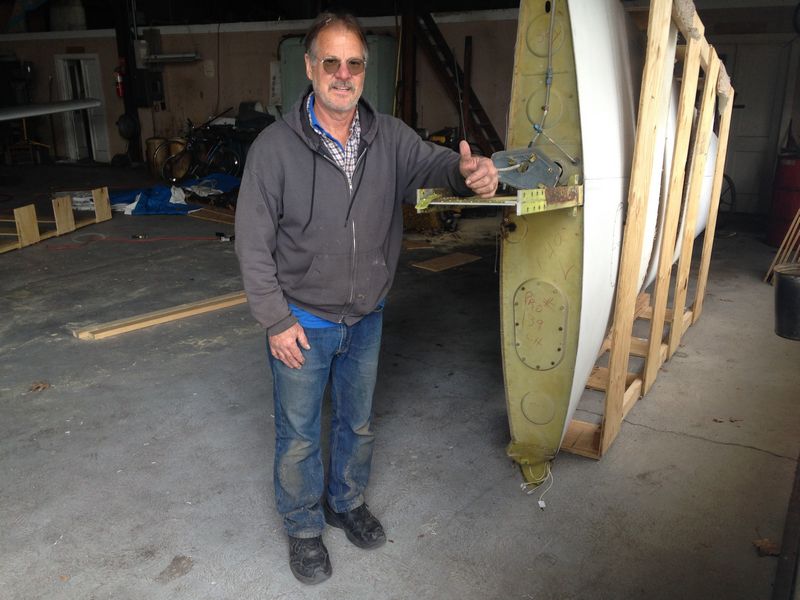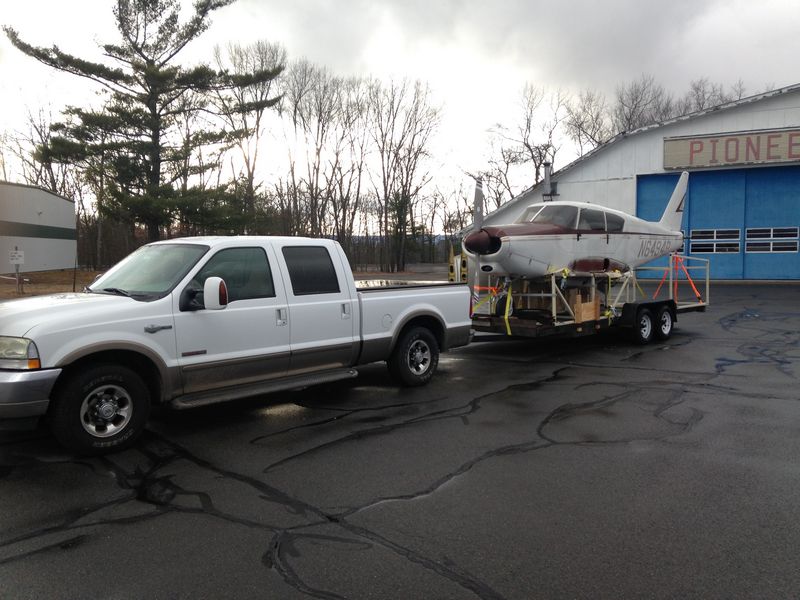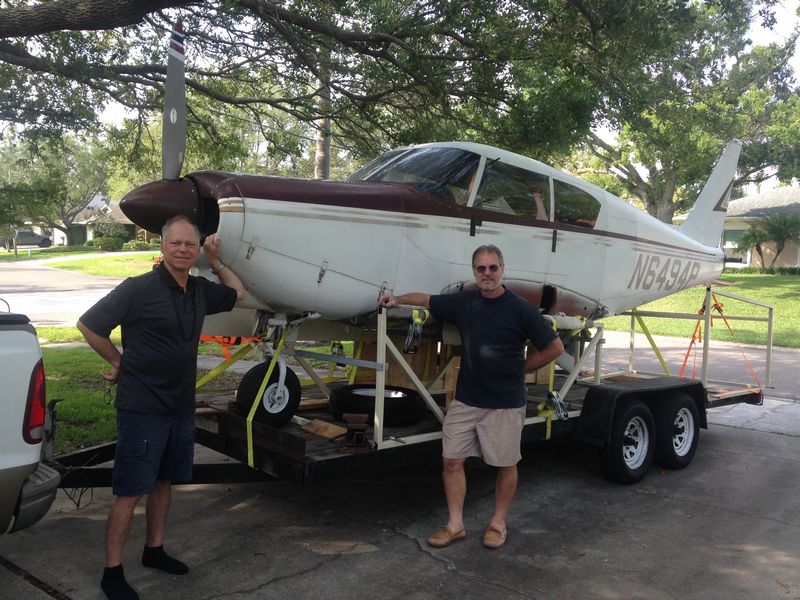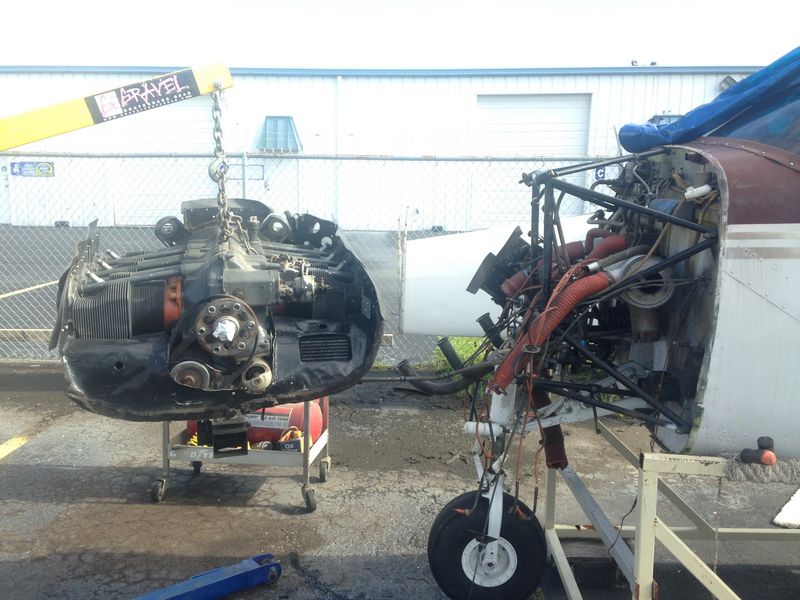 This article will contain six more parts. The ensuing parts will not be free.
To follow along with this restoration and learn from Greg Piehl, join today.