There is a lot to be learned about style from auto­mobile manufacturers. As I've been restoring my Piper Arrow I keep looking at my car to see what style points can be transferred to the plane.
A few months ago, when I replaced the windows in my plane, I was able to implement a few of these style points. Like my car, my plane now has black windows in the baggage area, medium-gray windows in the backseat passenger area, and FAA-standard front seat windows and windshield. The windshield, however, is now a very stylish one-piece unit that replaced the dated two-piece unit that the fac­tory put in back in 1977. Additionally, I just purchased window film and an installation kit from Menards, a regional store chain in Wisconsin that's very similar to Lowe's and Home Depot.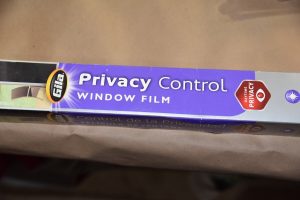 I wanted to add another style point to the Arrow with a black stripe across the top of my windshield to help keep bright sunlight out of my face. With that goal in mind, I ordered Window Film from Menards and got a product from Gila. I also purchased an install kit and the whole thing came in at about $50 — chump change in the grand scheme of the restoration.
The installation is very easy. You cut a piece of film larger than what you need, place it on your wind­shield, measure and trim the film, and cut it in half. Then, you install it on the inside of the window ac­cording to the directions and the whole project takes less than a half hour.
It looks great and it keeps the sun out of my face. And if you don't like it, it just peels off!
Looks good, doesn't it?