Just like every plane that I've ever owned, I'm on a mission to make my Turbo Arrow III just like new. Project by project I'm getting there. This project is cheap and takes just a few minutes.
So, today we're going remove the outside Piper logo plate that came with the airplane 43 years ago. It's faded and ugly and is an instant reminder that this plane is old. You can purchase one of these new logo plate color decals from Knots 2U for $29.95 or Aircraft Spruce for less than that. It takes about 10 minutes to install it.
Use a 1/8-inch drill to drill out the four rivets on the corners of the old logo plate. The rivets are fairly soft aluminum and drill out in just a minute or two. You don't need to remove the interior in order to do this.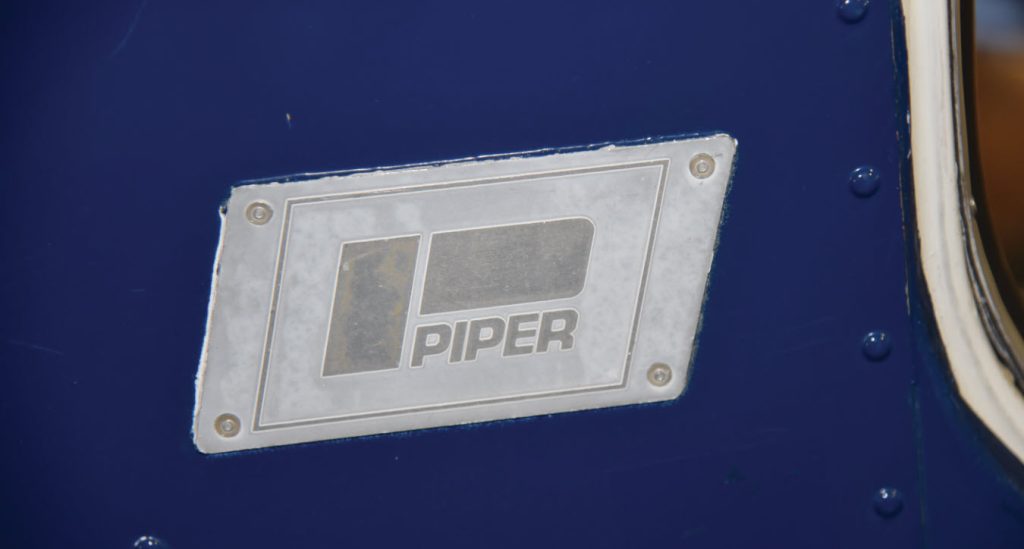 Once the rivets are drilled out, you should be able to peel the old logo plate off with a fingernail, pocketknife, or a small, flat-head screwdriver. Be gentle, lift one corner at a time, and go slow.
Picture 2 shows the old plate and Picture 3 shows the plate removed from the side of the airplane. The new logo plate is of the peel-and-stick variety and it comes with an alcohol-soaked pad for cleaning the area where the plate is supposed to be placed. If the area isn't smooth, sand it lightly with a fine grit sandpaper until it's smooth, wipe it down with a rag, then clean it with the supplied alcohol-soaked pad. After about 10 minutes, wipe it down one last time and wait a few minutes just to make sure the alcohol has evaporated.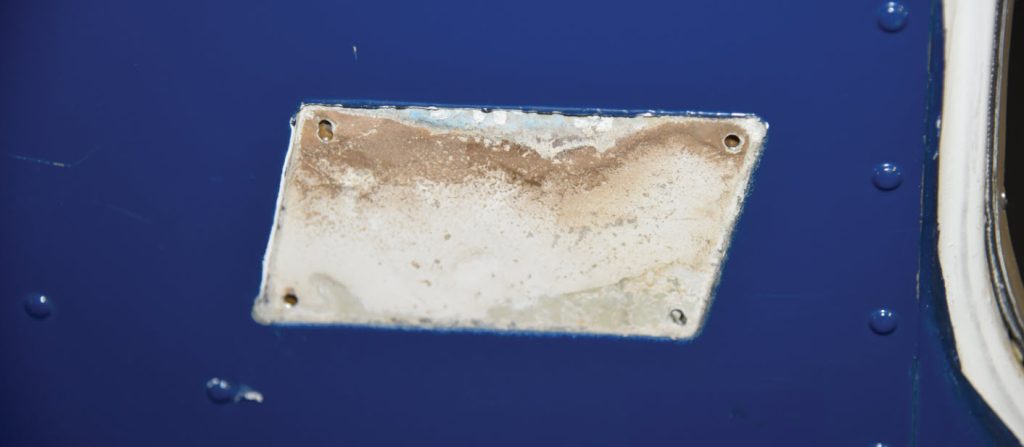 When you're ready to apply the new logo plate color decal, which is a sticker, remove the paper backing, line it up, and gently press in place. Rub it against the side of the airplane several times. And, as it says on the side of your shampoo bottle, "repeat." And you're done.
Where to Get a Piper Logo Decal
The company that Sherer used for the color logo above went out of business, but we found a similar one at Aircraft Spruce, https://www.aircraftspruce.com/catalog/cspages/aircraftdecals28.php. That one has a clear background, so you'd want to prepare the area in some way before you applied it, vs. the one shown above that covered the entire area.
At this typing, that product was out of stock.