To know a Warrior is to love a Warrior! In my earlier flying days my Warrior was the love of my life. I owned a 1977 Warrior in 1980 and had it for about five years. I paid $17,500 for it and it was three years old. I took my wife on our first date in that plane to the 94th Aero Squadron restaurant at Palwaukee Municipal Airport northwest of Chicago (now Chicago Executive Airport). I got my instrument rating in it, too. And I flew all over the country, Canada, and the Bahamas. In all I put about 500 hours on it.
I sold that Warrior because the plane I really wanted at the time was an Arrow. Unfortunately, I was young and just starting out in my career so I couldn't afford one. But the appeal of that extra 20 hp in the Arrow kept rattling around in my brain until I did something about it. Thinking back, I wish that I'd had the option then that Warrior owners have today. Imagine having a 150- or 160-hp Warrior and being able to economically put a 180-hp Lycoming O-360 in it? Now you can swap your old, worn-out Lycoming for a 180-hp engine, sell your old prop and replace it with a new one, change out a couple of other required parts, and be back up in the air with the airplane you love, only faster, without incurring the really expensive route of changing airplanes or needing a complex aircraft endorsement. Plus your insurance stays the same and your maintenance doesn't go up either.
I fully understand the intimidation of engine overhauls and swaps as I've done five in my lifetime. They're expensive, complex, time-consuming, and stressful. But if you plan it with the help of your shop and fellow Piper Owner Society members, you'll get the job done quickly and at a high quality.
This article originally appeared in the October 2019 issue of PIPERS magazine.
According to my Warrior II Information Manual you can reach a true airspeed of about 122 knots at 75% power between 6,000 and 8,000 feet. This assumes that you have wheelpants on the airplane; if you don't, subtract 2 knots. This is a great airspeed for 160 hp and roughly 10 gph of 100LL. This equates to about 12.2 nm per gallon and in the aviation world, that is really good!
If you happen to have a Warrior with a serial number of 28-7816001 and up, the numbers are even better. You can reach about 126 knots at 75% power between 6,000 and 8,000 feet still at 10 gph or about 12.6 mpg.
Additionally, the gross weight of a Warrior manufactured before 1983 is 2,325 pounds and the useful load is in the neighborhood of 855 pounds. If you put an Aspen, Garmin, or Dynon PFD in it and remove the vacuum system, your useful load will go up to 885 pounds.
All of this is good unless you really want an Arrow. You could buy one, but if you're happy with your Warrior and are nearing overhaul time consider this: Since you already need to do an overhaul, why not put a 180- hp engine in it along with a few other pieces of engineering magic and have, essentially, an Arrow? Once you've made a few changes to your Warrior, you could have a better-performing plane than the Archer and you haven't spent a lot of money in the process.
A new engine, too!
A company called Bold-Warrior sells an STC for a 180-hp Lycoming for $950. Of course, that's just the STC paperwork. This allows you to start on the upgrade for your Warrior legally. In addition, you're going to need a Lycoming O-360-A4M and a Sensenich 76EM8-0-60 prop. You'll need to swap out the engine mount and airbox, too. You can get the prop for $3,995 and an overhauled engine with nickel cylinders for $24,995 with your old engine in exchange. The motor mount is also an exchange item; $950 and your old mount will solve that problem. The airbox is $1,250. Other small items are recommended, including new motor mount isolators, hoses, and a thorough cleaning of the oil cooler. New lightweight alternators will save additional weight and are electrically quieter than the old alternators. The devil's in the details so make sure you talk to the Bold-Warrior people to get the right parts and prices specific to your airplane.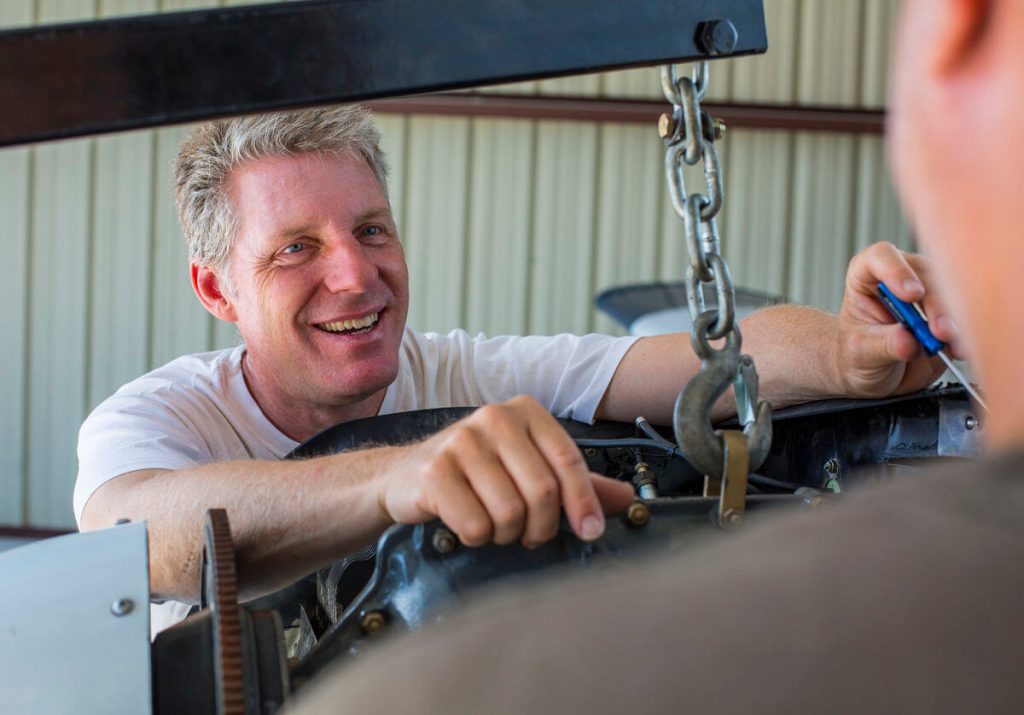 Other information that's important is that Bold- Warrior has posted a news item on its website effective May 30, 2019, saying that the 1974 Warrior engine conversion is underway, and is nearing completion and approval by the FAA. Upon completion of the revised STC, which was still pending at press time, 1974-1976 model year Warriors will also be able to have the new 180-hp Lycoming engine. In addition, this STC will allow the O-360-A3A and O-360-A4N engines to join the lineup along with the O-360-A4M. This will allow a greater choice of overhauled engines available for your Warrior. And, if you're upgrading the 1974-1976 model year Warrior you won't have to swap out your engine mount for a new one, saving lots of time and money. Other engine models are similar, but their installation is going to be slightly different.
Ultimate performance analysis
Having completed the changes outlined above what you really wind up with is an Arrow with fixed gear and fixed-pitch prop, but with much less maintenance, less insurance, and the same performance as an Arrow in a Warrior airframe! Could you really do any better for your Warrior than this? As I said in the beginning of the article, I wish that this option existed back when I owned a Warrior. I might still own it!
This article originally appeared in the October 2019 issue of PIPERS magazine.
How to get it done
All of the necessary parts are available through Bold- Warrior, and you can have it all shipped to your shop for installation. You can shop around for an engine, mount, motor box, etc. on your own, which might save you thousands more by doing this with your shop's help. In the event that your time has more value and you just want to get it done you can contact Bold-Warrior, make an appointment to drop the plane off at the shop, and just pick it up when it's ready. No muss, no fuss.
Any way you do this you're going to get an amazing airplane — faster than an Archer and able to keep up with an Arrow! Plus, when you're preflighting your airplane and you access the engine compartment by lifting the engine covers on those huge piano hinges without taking the engine cover off — you get to keep that. And frankly, the rest of us wish we had that!