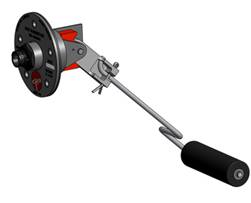 The CiES digital fuel quantity system utilizes a high technology sensor system that allows repeatable accurate measurement of fuel in aircraft tank.
This high technology and patented sensor system allows fuel measurements down to a change in fuel level to less than 0.03 of an inch. This measurement represents much less than 10ths of a gallon of AVGAS or Jet A. The non-contact measurement method insures a lifetime of operation providing the same consistent fuel level output in the cockpit with modern digital fuel indication.
Find CiES's entire aviation line at: https://www.aircraftspruce.com/catalog/inpages/ciesfuellevelsender.php
For more information, contact us at 1-877-477-7823 or 1-951-372-9555.
Aircraft Spruce's complete product line is available at www.aircraftspruce.com as well as through the company's free 1,000+ page catalog.