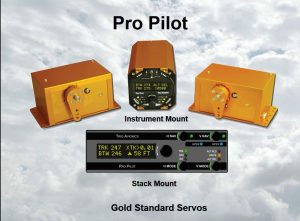 On October 20, 2017, the Federal Aviation Administration, Chicago Aircraft Certification Branch, approved the application by the STC Group LLC to add Piper Cherokee PA 28 aircraft to the list of certificated aircraft eligible for installation of the digital, two-axis "Pro Pilot" autopilot.
This approval adds these popular Pipers to the complete line (all models) of Cessna 172s, 175s and 182s approved in connection with The STC Group's initial STC application. Orders are being taken now for delivery in 3-4 weeks (as soon as parts can be produced.) Further ordering information is available at www.thestcgroup.net.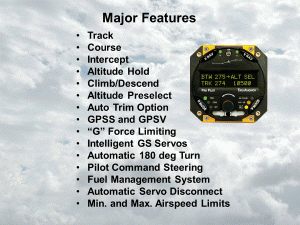 The certificated version of the Pro Pilot has all of the features at a moderate price that have made it a favorite of the experimental and amateur built aircraft market since it was introduced more than 12 years ago. These features include a control panel easily read in bright daylight (no annoying LCDs), GPS steering, envelope protection (minimum and maximum airspeed limits), G force limits, course tracking, intercepting and paralleling, altitude climb/descend and hold with selectable rate of climb and a potentially life-saving wing leveler and 180 degree turn. The Pro Pilot has unique, smart servos that prevent any type of run-away and incorporate slip clutches that enable low effort manual override of the autopilot.
Over 3,000 of these autopilots are currently in experimental and amateur built aircraft. Since receiving its original STC earlier this year, The STC Group has installed the Trio autopilot in AOPA's 2017 Sweepstakes Cessna 172 and has sold dozens of autopilots to Cessna 172 and 182 owners.
The STC Group is working on approvals for a long list of other legacy aircraft including Cessna Cardinals, 206s and 210s, the Grumman American fleet, Piper Comanches and Mooneys.
Save