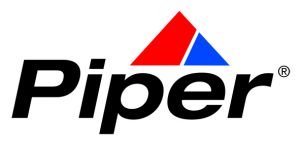 On October 8, 2017, Piper Aircraft, Inc. announced its aircraft sales and delivery results for the third quarter of 2017, ending September 30th. Aircraft sales continued to grow in both the Trainer class and M-class product lines with the flagship M600 and the single engine Archer TX trainer leading the sales expansion for the company.
The company delivered 42 aircraft in Q3 worth $48.6M. The 2017 year to date revenue performance also grew over the same period in 2016 with a nearly $45M or 57% increase. Additionally Piper product deliveries have grown by 19 units, when compared to the same period in 2016, which represents a 24% increase. Piper Archer deliveries continue to expand with 55% more units delivered vs. 2016.
"In Q3, our continued investments across all of our products as well as our commitment to a made to order business model has helped drive another quarter of strong growth and sales expansion and has also resulted in the lowest dealer inventory levels that we have seen in 5 years," said President and CEO, Simon Caldecott. "As we look forward to the last quarter of the year, deliveries of our value leading products are expected to continue to increase with deliveries of our robust primary aircraft trainers expected to reach their highest level in 14 years."
Piper Aircraft Inc., headquartered in Vero Beach, Fla., offers aviators throughout the world efficient and reliable single- and twin-engine aircraft. The single-engine M-Class series – the M600, M500, and the M350- offers businesses and individuals elegant performance and value. The Twin Class Seneca V and Seminole balance proven performance, efficiency, and simplicity in twin-engine aircraft. The Trainer Class Warrior, Archer TX, Archer DX, Arrow, Seminole and Seneca V aircraft form the most complete technically-advanced line of pilot training aircraft in the world. All Piper airplanes feature advanced Garmin avionics in the cockpit. Piper is a member of the General Aviation Manufacturers Association. Learn more at www.Piper.com.