Piper Comanche 250 Reviews
These webinars total hours of advice from the Piper Owner Society Editorial Board, led by Aviation Director Scott Sherer. Also featuring longtime pilot and electrical engineer Jim "Griff" Griffin, these advice videos feature tips from longtime pilot and CFI Mike Jones, avionics consultant Bob Hart, insurance and business expert Scott "Sky" Smith, and more.
For ease of watching, we have broken these videos into 3 parts. There are no downloads available of this content. Important links and documents needed are provided within the posts themselves.
The Piper Owner Society would like to thank the following contributors:
Scott Sherer, Aviation Director
Michael Jay Jones, Editorial Board
Jim Griffin, Editorial Board
Sky Smith, Editorial Board, Aviation Insurance Expert
Bob Hart, Editorial Board & Avionics Guru
A sampling of quotes from this first webinar.
"Buying (an airplane) is not as hard as dealing with it in the first few years. It expensive enough buying a 40 or 50 year old airplane. Those first few years are even more challenging."                                                                      -Scott Sherer
"In the last three years of aircraft ownership, a lot of people stop maintaining their aircraft. And that creates a problem. I would always recommend getting a pre-purchase inspection. And you can't do it with the mechanic who's already maintaining the airplane. You can't go to a mechanic who you both know. You need to go to somebody who's trained in that model of aircraft but has not seen it before."                                                                                             -Scott Sherer
"Fuel is going to be biggest expense. We ran about 83% of our expense being fuel, and that was through two engine cycles."                                                                                                                                                                        -Jim Griffin
"Be prepared to spend 25% of the cost of purchasing your plane on maintenance.                                  -Scott Sherer
To ask questions and discuss these tips, visit our forum here.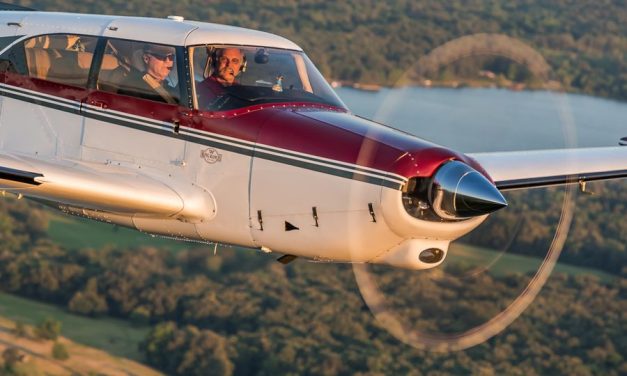 Read about the 1959 Piper Comanche that was restored to pristine condition, and what you can learn from the process.
Read More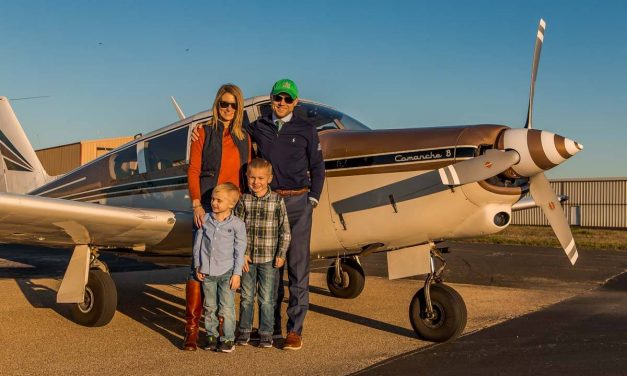 John with his wife, Molly Beth, and their sons, Matthew and William.Photo by Jack Fleetwood,...
Read More

Free Sample Issue & Newsletter Signup
FREE NEWSLETTERS + DOWNLOAD:
CHEROKEE GUIDE OR DIGITAL ISSUE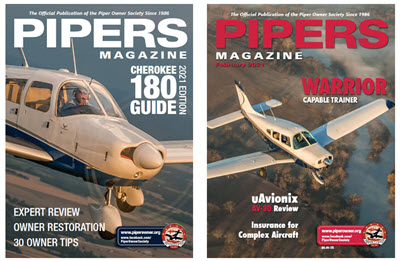 Click here or above for a free download: Cherokee guide OR free digital issue.