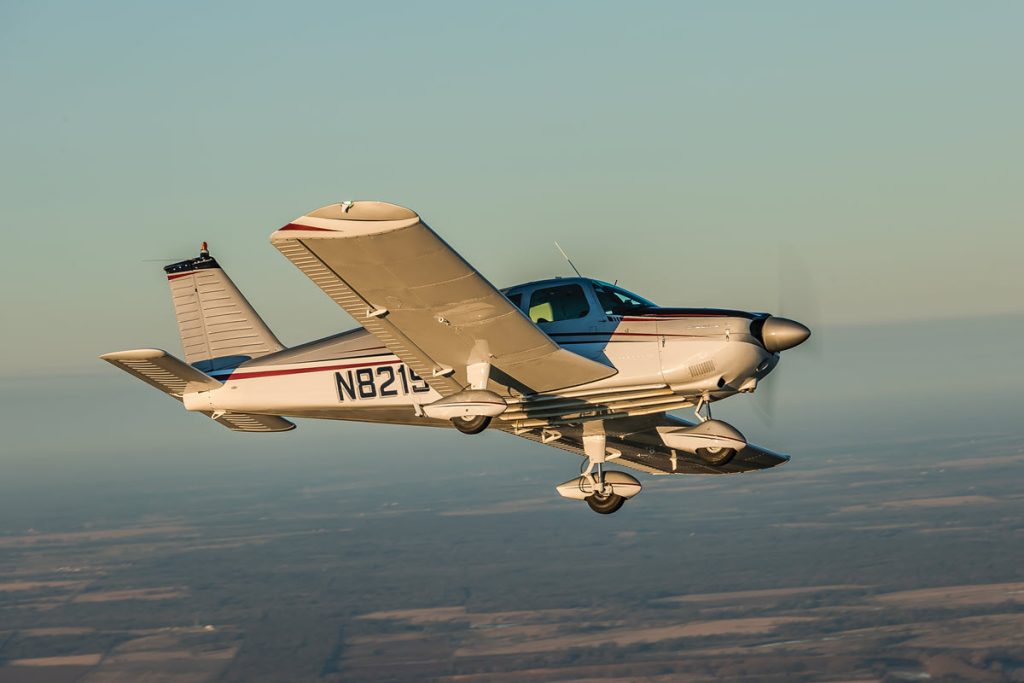 By Rocky Landsverk
Levi Alleyne is not the prototypical pilot. His love of avi­ation wasn't handed down by his parents; nor was his first plane. In fact, he grew up in a place that didn't even have Piper airplanes.
But for reasons he'll never know, it's been a passion for him since he was born, and he's living that life now as a 25-year-old commercial pilot. "My first word was airplane," he said. "I was supposed to be a pilot. It was destiny."
Summarizing his upbringing, Alleyne traveled with his moth­er for much of his early life. He knew he wanted to be a pilot, and eventually he got this chance. "I actually grew up in Trini­dad, which is in the Caribbean, and there is no General Aviation there at all," he said. "The only airplanes you ever see are airlin­ers. So I don't even know where I got that passion for aviation, but I always knew I wanted to be a pilot.
"My mom moved up to the states for college, and I was born in New Jersey, but we didn't live there long, I was raised in Trinidad. When I was 17, I moved up to Indiana to finish high school, and then I started to pursue my dream of flying."
Alleyne and his wife Maci wound up in Fort Campbell, Kentucky, as part of her role in the Army. It is there, in 2019, that Alleyne started his private pilot's license training at a private airport. "I got my private pilot's license near Fort Campbell and then we moved to Killeen, Texas," he said. "That was in 2019. In 2020, I finished my instrument com­mercial and multi commercial."
Maci is now in her sixth year in the Army and is a sergeant. Levi is a corporate pilot, flying Cirrus SR22T for an equip­ment company. They have two children and have use of a 180 which allows them to fly as a family .
On the Fast Track
That's a rapid rise into an aviation career for somebody who started only a few years ago. Talking to Alleyne, it's no wonder. He simply refuses to accept anything but forward progress.
The dream started at AeroGuard Flight Training Center in Georgetown, Texas (www.flyaeroguard.com). That flight school's claim to fame is speed in that they try to have their stu­dents ready for an airline in two years. "You can start from zero time, they'll get you all the way to your MEI (Multi-Engine In­structor), and then you become an instructor for them," Alleyne said. "That's what my goal was at first. But while I was in flight school, I decided that wasn't what I wanted to do. I wound up getting a different job, just from talking to people at the airport."
He did get those certifications from AeroGuard, but he turned them into his commercial pilot job in a few simple steps — sim­ple, but not easy. "That first job I ever got was with an FBO in Georgetown, cleaning and fueling airplanes," Levi said. "Once I got my multi commercial license, Larry Wood started right-seating me in Citations and King Airs, with him."
Larry Wood and Rose-Wood
Now entering this fascinating tale is the owner of this issue's cover plane, Larry Wood of Wood Aviation (www.woodavia­tion.com). Wood, along with Kent and Julie Rose, are partners in Rose-Wood Completions (rose-wood.com), the restoration company that restored this plane. Wood Aviation sells and fixes planes out of Georgetown, Tex­as, an aviation hub that includes several businesses and flight schools. Levi Alleyne used to work for Wood, and Alleyne is the person who primarily flies the cover plane. This was origi­nally a gesture by a grateful employer, but Wood allows Al­leyne to fly the plane even though Alleyne now works for a different company. Wood said some other younger pilots use it occasionally also, sometimes with Alleyne on board.
Rose-Wood is the reason this plane looks so fabulous, though you can't get your personal Cherokee 180 updated there, the company typically restores larger planes. "We completely re­furb corporate jets and turboprops — full paint, full interior," Wood said.
Rose-Wood Completions painted the plane the same scheme as one of Wood's other planes, a Bonanza. "I've got a V-tail Bonan­za that I've had 16 years," Wood said. "I did paint, interior, and engine on that plane, and then I ran that engine out, so I was do­ing another engine, and then my partner at the paint shop talked me into painting the 180 with this scheme. So we did the paint on the Cherokee the same as the Bonanza. Beechcraft offered this paint scheme a few years ago, and that's where we saw it."
Plane Upgrades
Wood said this 180 hasn't had that much work done on its panel, "though we did put in the Garmin 327 transponder. It's got a Garmin 430 and King KX155 nav/comm. It has ADS-B In and Out. There's a PS Engineering intercom."
The ADS-B Out is via uAvionix. "They also make a matching wingtip light for the right side, so we did that," Wood said.
The plane's new seats and interior are from Rose-Wood.
Affordable Performance
Wood said he likes the 180 for a training plane, and its use­ful load is a nice bonus. "It has really good performance for a trainer," Wood said "You can put four people it. It's good for training and it's good for smaller cross-country."
Alleyne said he flew Piper Archers in flight school, so he was familiar with this airframe when he started flying this plane a lot. Alleyne loves the 180 hp for climb outs, and he called the plane "user-friendly."
Alleyne has taken his wife and two children on a few flights, thanks to that useful load. There aren't many upgrades planned because Wood wants to keep it as original as possible.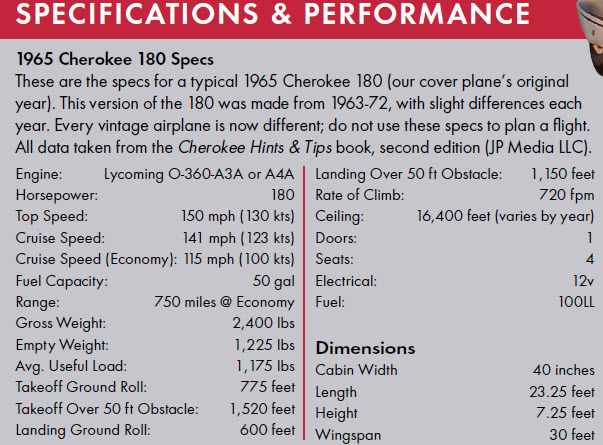 Commercial Pilot in Your 20s
If you want to be a commercial pilot in your twenties, that goal is not for everyone. It takes somebody with Alleyne's drive and character. You can hear it in his voice and read it in his quotes. Here's his advice for aspiring pilots:
"One: Believe in yourself. When I started flight training, I thought to myself, 'There's no way I'm going to be able to do this.' You have to keep your confidence.
"Two: Find education methods that work for you. I would hop on YouTube and watch as many flying videos as I could find. I would listen to audio. I would watch and listen to what­ever I could find.
"Three: Always think about what is going to happen next. Do you want to do this as a career?
"Four: Talk to people. I mean everybody you see at the air­port, because you never know what opportunity you could get by talking to a random person. Every success that I've had so far in aviation, that's how it came to be."
Click on a photo to open a pop-up slideshow